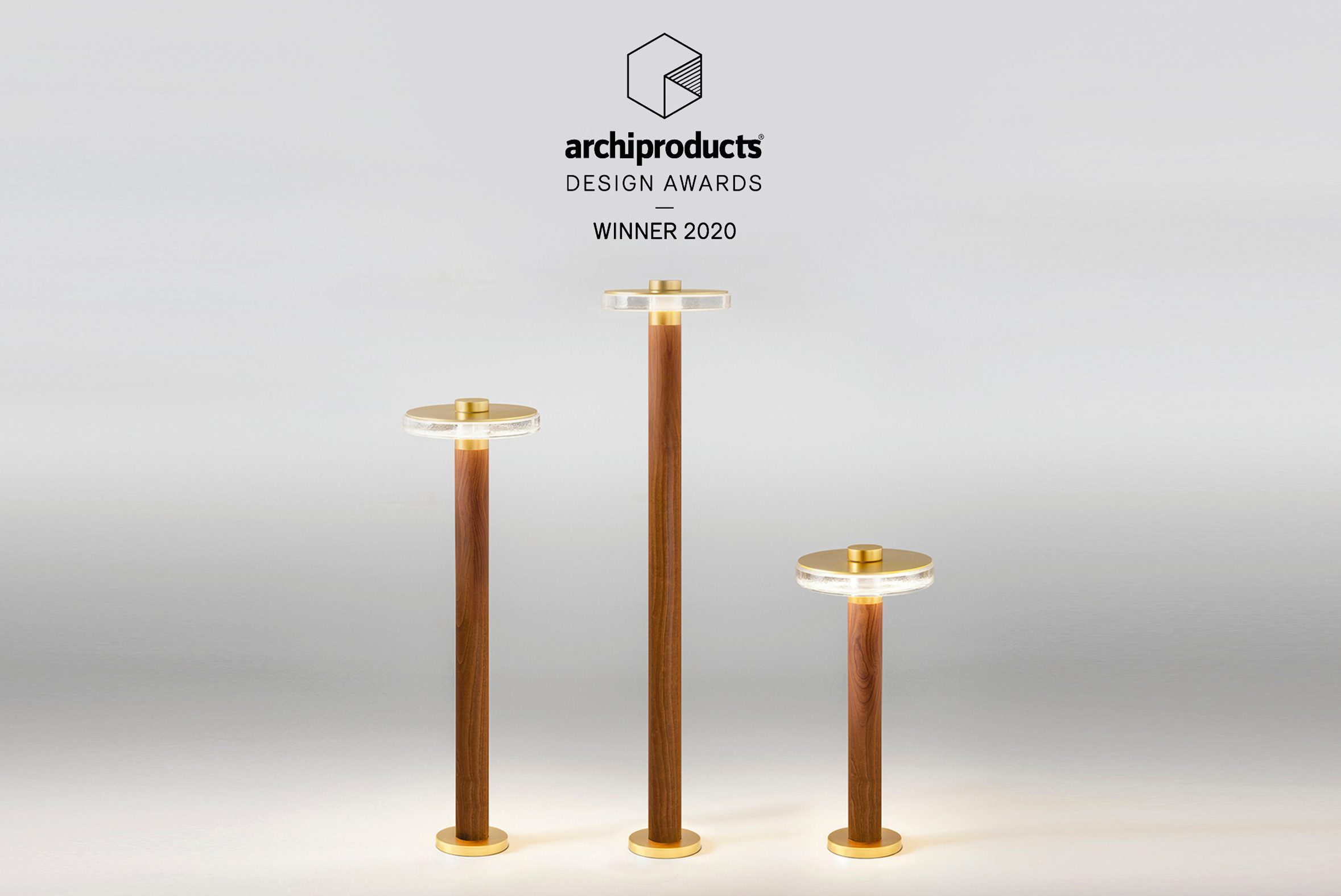 Venexia wins the Archiproducts Design Awards 2020.
01/12/2020
Launched in 2016, the competition has reached its fifth edition and has already become an important point of reference for the world of design, fostering new collaborations and generating synergies between designers and brands.
Venexia was awarded at the Archiproducts Design Awards 2020 shortly after its introduction in the catalog. The lamp was in fact presented in March, despite the particular global situation, in the name of research and openness to the talent of designers and architects who find a trusted partner in Panzeri.
VENEXIA designed by Matteo Thun is a tribute to the lagoon city. Inspired by the transparency and movement of water, the collection offers essential shapes and interprets the Venetian atmosphere with personality, replicating the shapes of the wooden "briccole" that dot the canals.
Available in three models – suspension, bollard and wall lamp – VENEXIA combines verticality and circularity with great balance to create a series of lamps with a warm and enveloping light.