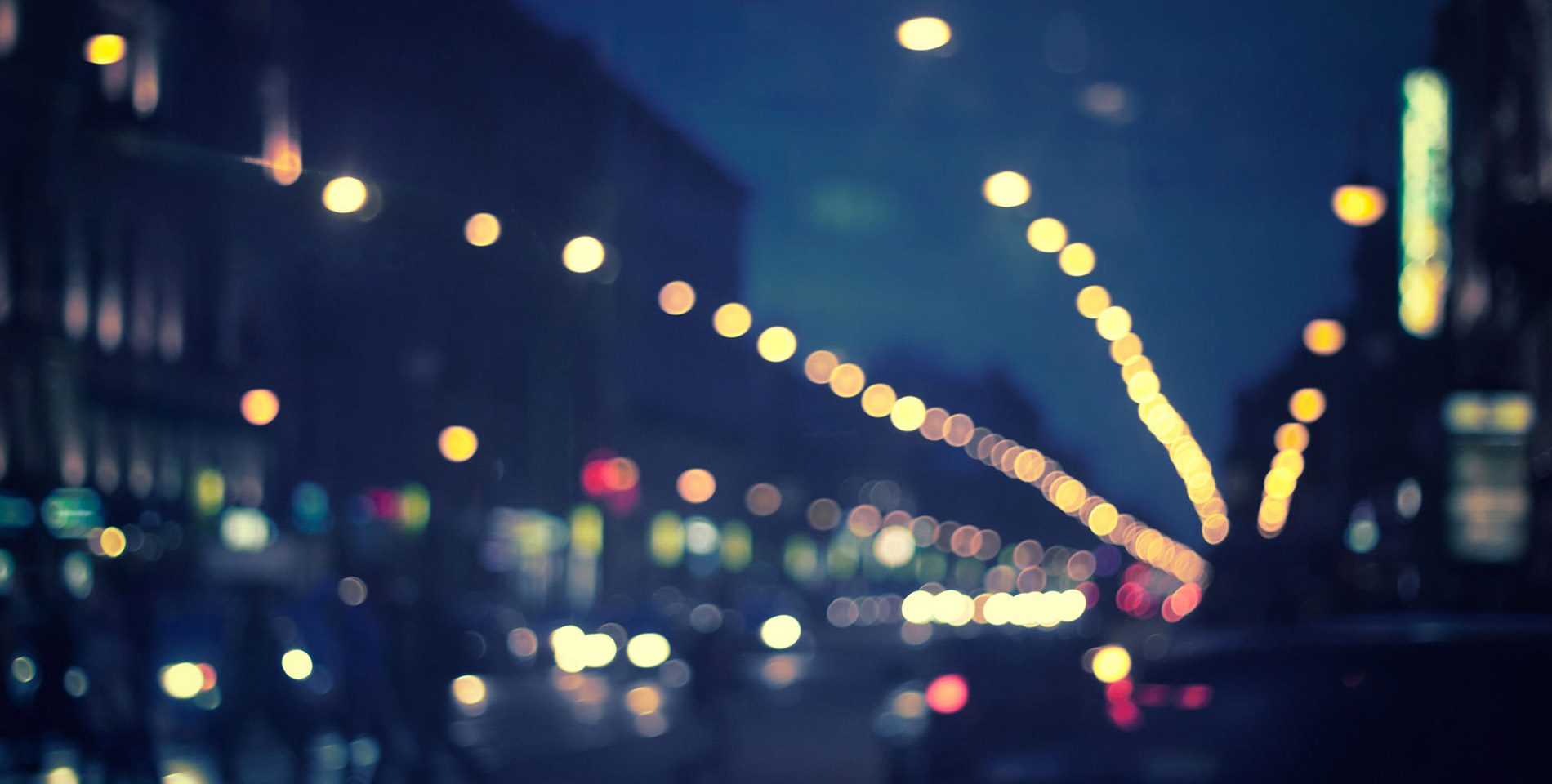 Places where Smart Lights are used in public lighting
23/03/2018
There are many parts of Europe which are using energy saving street lighting.
We are used to hearing about Smart Lighting, especially in home or workplace contexts, but energy efficiency in public lighting is already a reality in many countries.
Norway is an example of a country using intelligent lights, with auto-dimming, which become fully lit only when a vehicle is nearby. The scandinavian country has installed new lights that lower their intensity when there are no vehicles nearby. Radar sensors pick up on movement which makes the lights switch on when a vehicle is approaching.
REDUCED CONSUMPTION THANKS TO EFFICIENT LED LIGHTS
Thanks to LED technology, savings have been worked out to be 2,100 kWh per week, half the yearly energy consumption of a medium sized household in the United Kingdom.
One of the roads where this lighting system is in operation is a five kilometer stretch near Hole, just outside Oslo. There are hundreds of radar sensors which detect cars, bicycles and pedestrians. When they detect the presence of something, or someone, on the road, the lights increase to 100% brightness, from 20% in their energy saving mode.
(Source Youtube, Bjorn Nyland)
The investment will pay for itself in less than five years in savings on electricity usage.
The United Kingdom is pursuing a similar strategy for street lighting cost reduction. Today, 85% of public street lighting is either dimmed or turned off. Almost 600,000 lights are turned off at night throughout the entire United Kingdom, another 1.5 million lights are dimmed. At least 137 boroughs have dimmed or turned lights off altogether, with around a third of the six million lights running at reduced brightness.
HOW TO DEAL WITH THE 'ROAD SAFETY' ISSUE
This new type of intelligent public lighting is causing concern in less industrial areas, where the reduced number of homes and businesses means for much lower average street lighting levels. People who are regular night drivers are given simple advice, such as reducing speed and allowing for plenty of journey time in order to avoid rushing and allow more focus on driving safely.
Road safety at night is of paramount importance, and the issue can be resolved if everybody plays their part. Driver awareness is a priority, as is calibrating the intelligent street lighting sensors to give them ever faster reaction times.
Keeping on the subject of roads, several countries have now made energy efficiency for public street lighting obligatory. Thus, cost reduction and increased efficiency should surely create a sort of vicious circle in local administrations, making it possible to divert those savings to other public works and bring benefits to all, even the environment.
THE PART WE PLAY IN ENERGY SAVING
We have also moved in the direction of automation systems, to office lighting management in particular. The Jackie table lamp, IoT version (Internet of Things) is the first item that interfaces with Otomo® (Optimized Office Automation), a Bluetooth Low Energy control network built to manage efficiency, energy saving, and office control; able to manage blinds, regulating lights and temperature.