Palo Alto
Voted one of Silicon Valley's Best Places to Work, Palo Alto Networks, a fast-growing cybersecurity company, desired a new headquarters that embodied their strong culture and supported the next phase of growth.
The state-of-the-art LEED Silver facility is made up of four buildings welcoming up to 5,000 employees.
A robust research phase resulted in a design strategy tailored to the company's unique values and fresh approach to work.The new headquarters supports just what employees need in terms of workstyles, adjacencies, and programmatic functions.The work spaces include large breakrooms and open office workstations, balanced with focus areas and meeting spaces that accommodate various team sizes.
The key driver in the design was an open, connected workplace with the feel of being under "One Roof".
A streamlined, modern, and fresh aesthetic was achieved with the use of transparent materials, brand colors and warm oak.The concept of "One Roof", is expressed as an angled soffit resembling the peak of a roof, and occurs at major gathering places, from the main break room, to the coffee bar "living rooms", to the Market, a large dining/all-hands space.
The Ralph spoke to this concept and touched the needs of transparency with the woven rattan, and warmth with the brown tones.
Offices California Project Guillen Gensler
Products Ralph suspension 35" Brown
Year Interface Engineering
Photo by Jasper Sanidad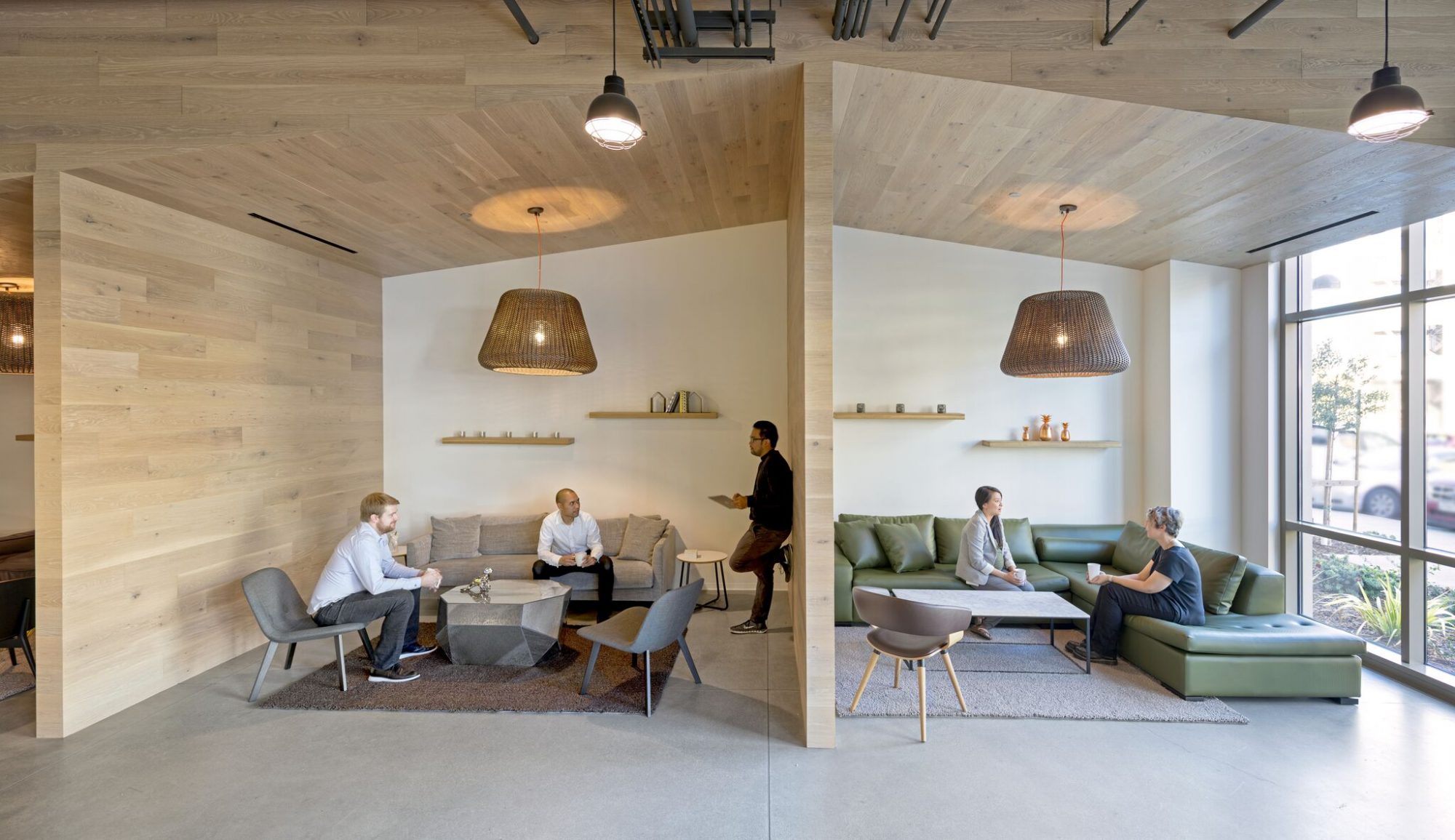 Products used in the project