Hotel Bellevue
This fascinating five-stars hotel is located in one of the magnificent bays on the Croatian Adriatic Sea, the ideal location for relaxation and enjoying the world-famous Mediterranean beauty and style. For this reason the hotel was built on the value of a beauty without compromises, since only what leaves you breathless can truly relax.
According to this philosophy of extreme attention given to every detail that can make the guest feel special and sophisticated, the architect and lighting designer Dean Skira, worldwide known for some of the most suggestive lighting installation, chose Panzeri to light up the outside garden area.
Panzeri's Ralph lamp is perfectly integrated with the garden zone. Ralph's stam is made with aluminum and brass and it is here painted in metalized brown. The shaft is then crowned by a brown-colored synthetic rattan lampshade. The perfect combination to disguise the lighting sources with the surrounding nature in an elegant and original way.
A contemporary design and an extremely simple maintenance. That is why Ralph is the perfect solution for those who are looking for a functional and fashionable outdoor lighting solution.
Hotel Mali Losinj,
Croatia Products Ralph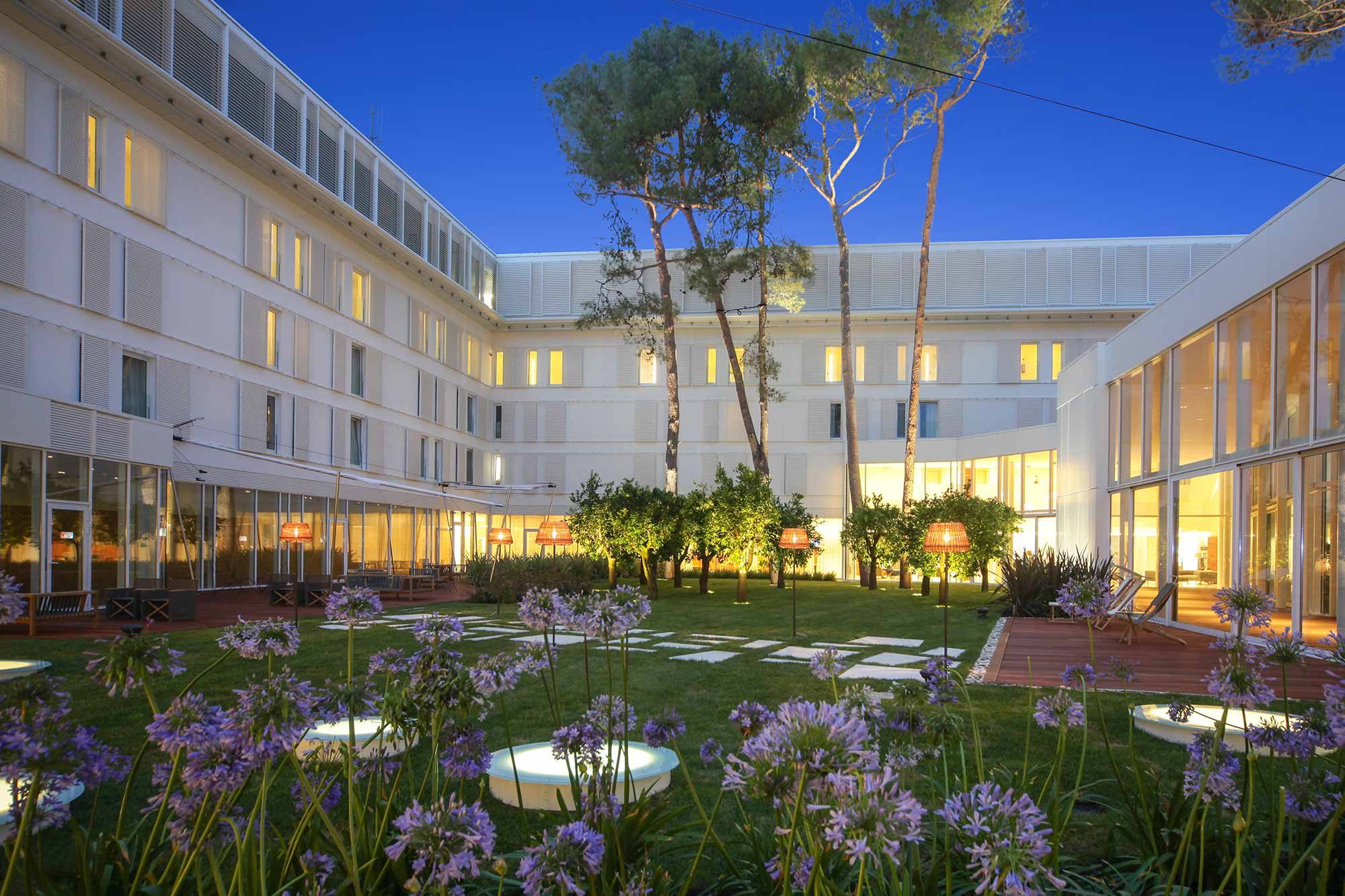 Products used in the project