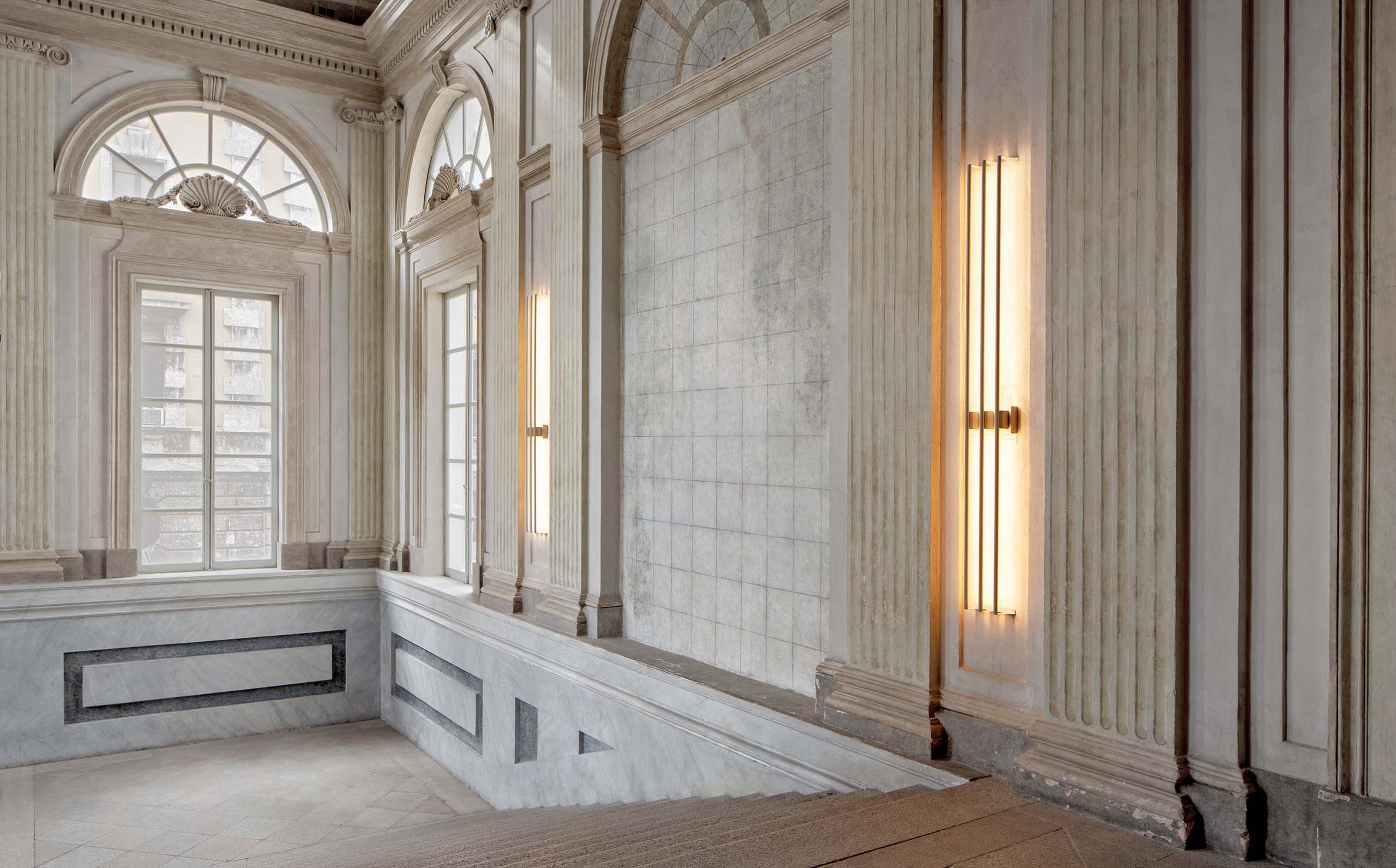 Piermarini Lighting Project: a project for the city of Milan
03/10/2022
The project for the lighting of the monumental staircase of the Royal Palace of Milan, by Giuseppe Piermarini, is characterized by an important series of symbologies that transcend the merely architectural and industrial lighting design aspect, because Panzeri's intervention, under the supervision of Enzo Panzeri, master-craftsman and designer (who would have loved the Author) is configured as the creation of a true "urban place" for culture.
For the first time in the recent history of ancient architecture, the design intervention has been studied with a series of ad hoc lighting bodies, thus designed for that particular place, and able to create the relations between neoclassical and contemporary, as in a stylistic and historical dialogue between different but consequential moments.
The aesthetics of the Piermarini Lighting Project, concedes nothing to aesthetic formalism just like the scientific and essential sign of the Designer, a few signs to reach the perfect center of expression, both in the light tubular forms that overturn the moldings of the bas-relief columns present on the walls, and when they illuminate a very precise partition of the dynamic space of the path that leads, from the Courtyard to the entrance of the exhibition spaces.
A project for the City, to give the lighting element that magic that transforms the architecture into a monumental, symbolic, identity place.
It is very important to have had from the Superintendence the willingness and the sensibility able to express these new historical and aesthetic dialectics, without having to renounce the communicative power of the contemporary, but keeping the evocative capacity of the Ancient unaltered, and in this case the enormous work of Piermarini in Milan, represents the birth of a style, the creation of an aesthetic and ethical mode all Milanese.
So for us it is a great honor and deep satisfaction to have contributed to emphasize the expressive power of pre-existing architecture, and after hundreds of years, making a cultural contribution to make the perception of this significant public space in the heart of Milan even more stimulating.
For the past to be illuminated, for the present to be admired, for the future to be imagined.