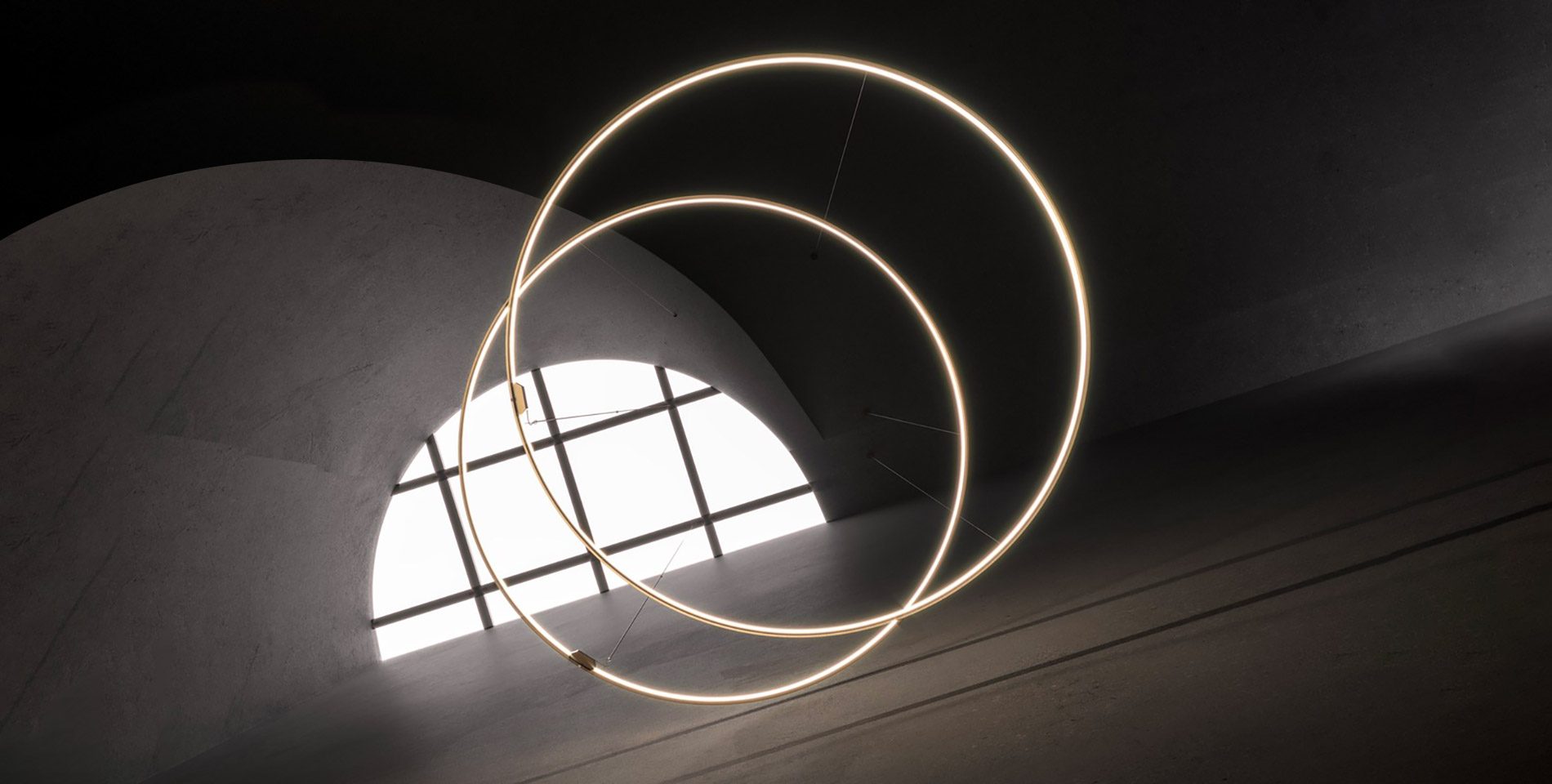 Panzeri. A renewed identity
24/03/2020
Giving space to light and creativity even during the most difficult times, and firmly believing in the shared value of research and innovation, has always been part of Panzeri's history.
Now, in order to face change with renewed strength, the company has redefined its image with a consistent strategic vision, also expressed in the style of its new visual identity. The aim is to directly communicate its own DNA and its affinity with the design world that it targets.
Its new brand identity, represented by a logo that is free from all superfluous features – in the expressive pay off "The shape of light" – and by a geometric and minimalist signature style, embraces the themes of technical and decorative lighting with consistent and evocative effects.
This rebranding has been curated by the international network Hangar Design Group, which has supported and will continue to support Panzeri in this project and in all its aspects related to corporate and product communication. The entirely restyled website is one such initial concrete example of this. Here, light is represented as a fundamental component of architectural design, whereas products transform spaces into vibrant atmospheres.
The company's expressive inspiration still lies in design and production know-how, having based its corporate culture on quality and innovation while remaining firmly rooted in the Italian manufacturing tradition. Hence the introduction of an iconography related not only to products but also to the idea of light as "shape" and to representing materials and workmanship that reveal the company's know-how.
"In recent years, Panzeri has responded to changing market trends by focusing its development on technological research – for example, on LED lighting, which we immediately invested in – and on increasingly close collaboration with designers in order to develop new products and create complex lighting systems," comments Federico Panzeri, General Sales Manager of the company. "This proactive approach has allowed us to consolidate our position as a trusted partner for designers who rely on us. Now, our main goal is to overcome the current pandemic crisis and get ready to start again with determination once the emergency is over so that we can continue to grow and offer increasingly better tailor-made solutions of outstanding quality and reliability."