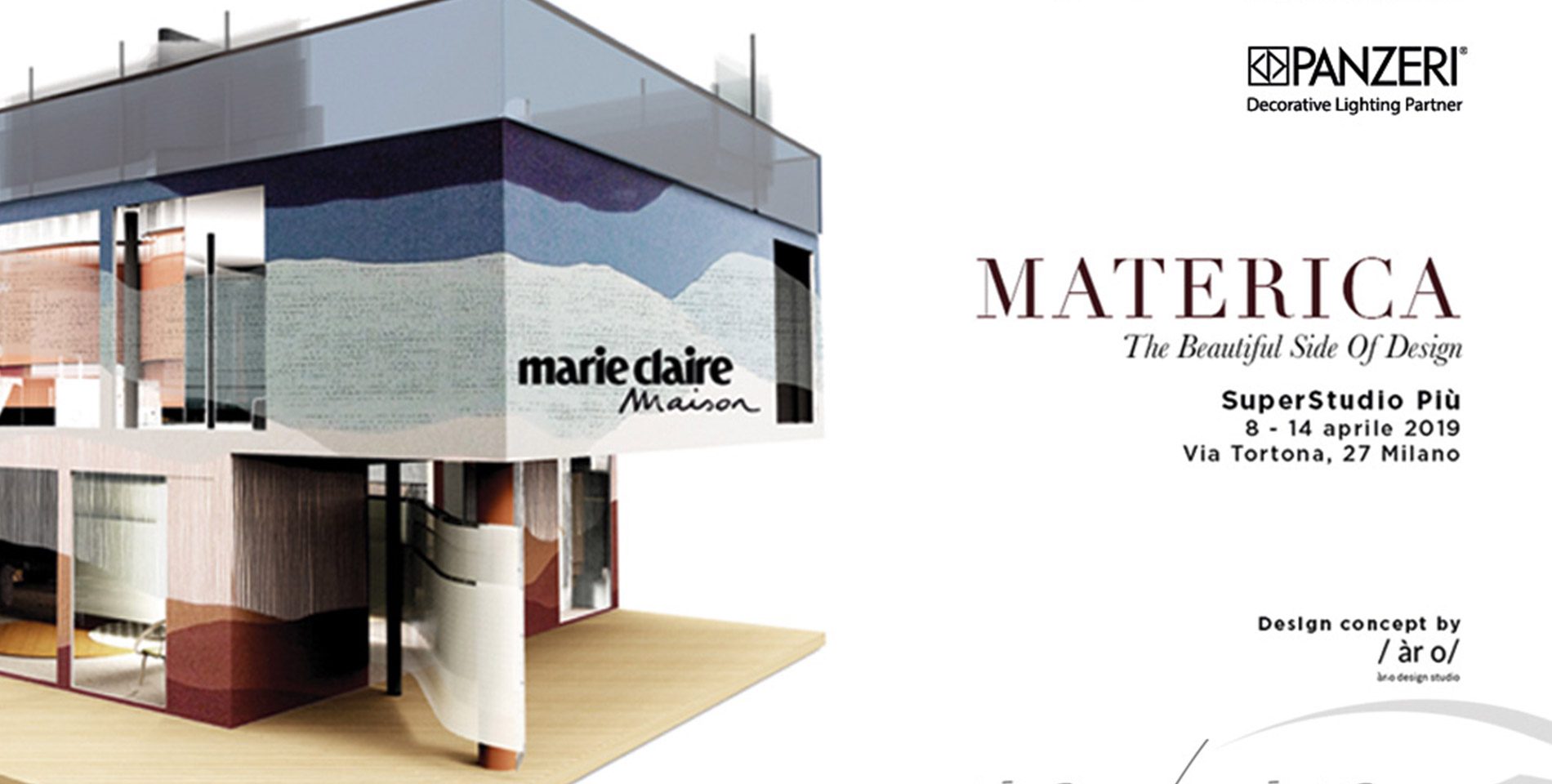 Panzeri in Materica, the Beautiful Side of Design
05/04/2019
Lamps used in a multisensory house, a refined merging of interior design and décor.
During the Salone del Mobile in Milan (April 9-14), Panzeri will participate, in the spaces of Superstudio Più, at the sixth edition of Materials Village, Material ConneXion Italy's hub dedicated to materials, new technologies, design and sustainability.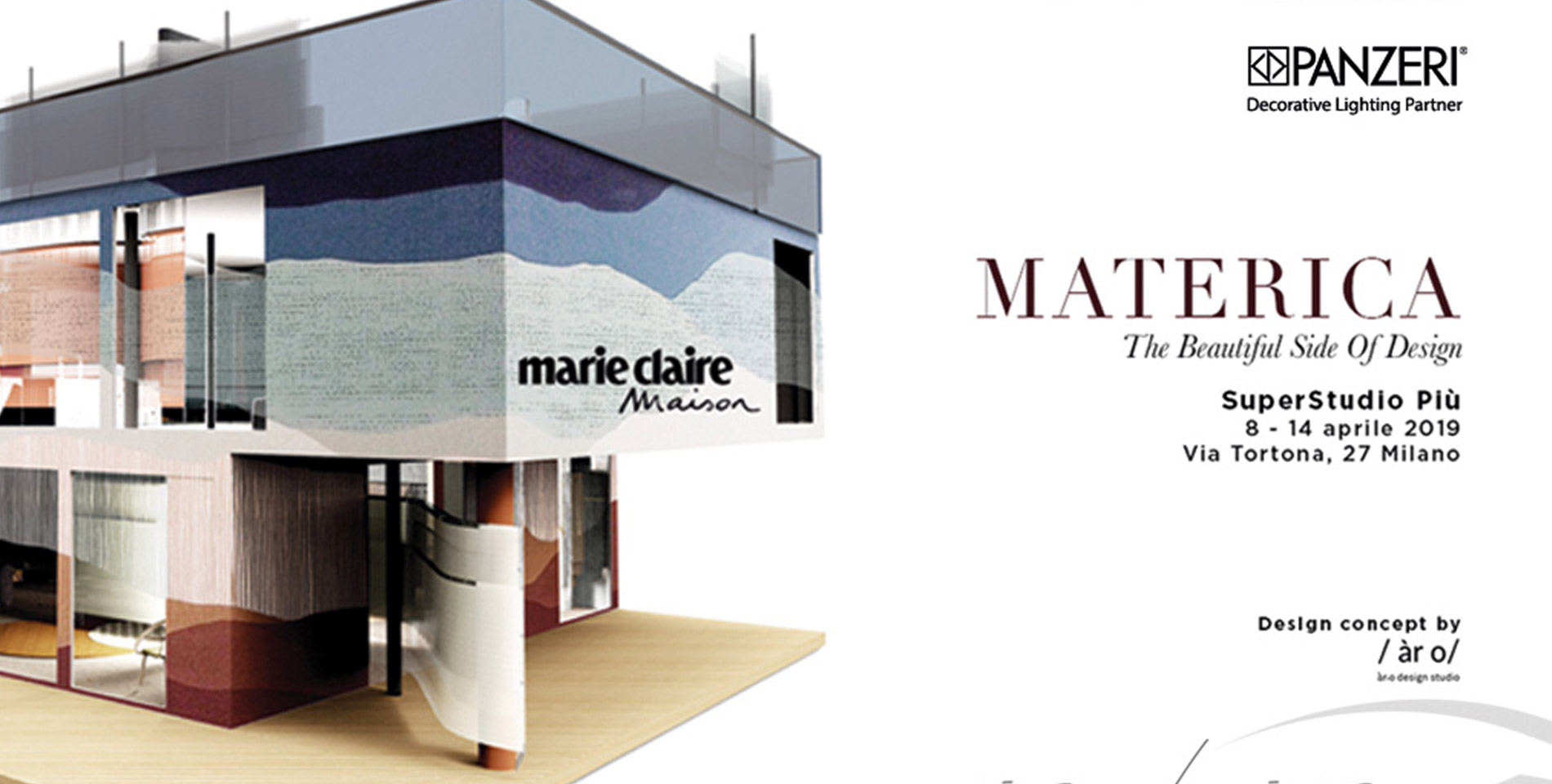 Inside Art Garden in Via Tortona, Panzeri 's role is that of Decorative Lighting Partner of the Marie Claire Maison project, called 'MATERICA The Beautiful Side Of Design', a three-level architecture that celebrates beauty as an authentic expression of design in the fields of building, interior design, textiles and architecture.
The Panzeri products used in the MATERICA project are: Bella, the new lamp family designed by Enzo Panzeri and shown to the public for the first time at Euroluce 2019, and the Floral, Gilbert and Ralph lamps.
THE SENSUAL ELEGANCE OF THE INTERIORS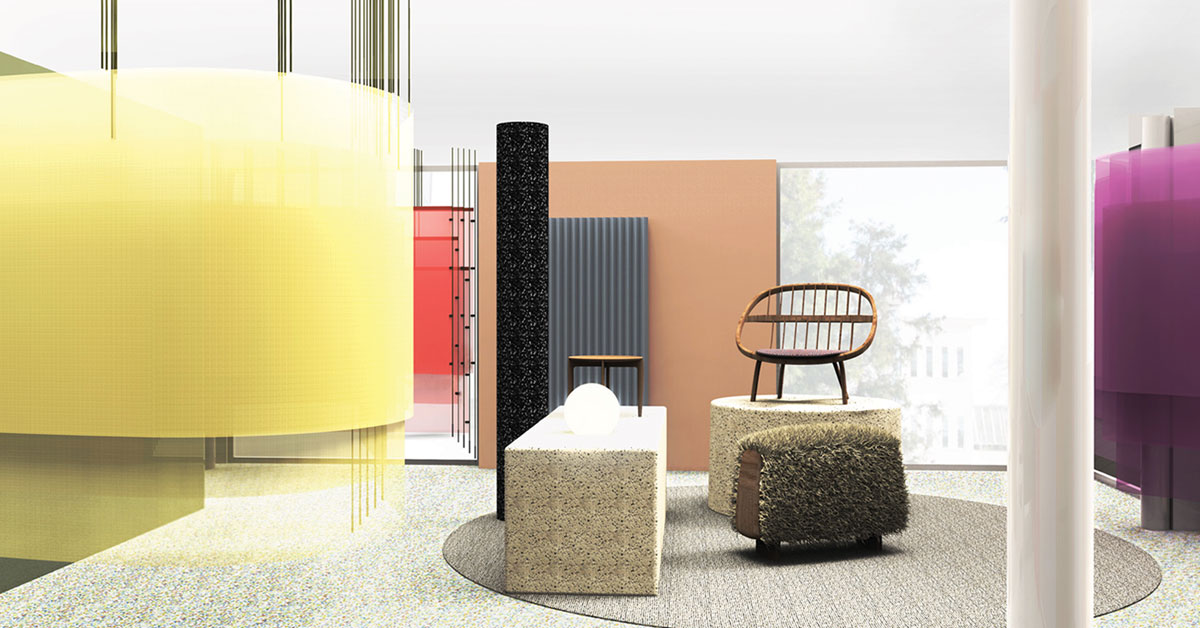 MATERICA is an installation on a space of four hundred square meters, a manifesto for new forms of living, a tribute to the world of materials, in a fascinating encounter of shapes, textures and shades. The aesthetics, the functionality and the sartorial care of every detail guide this exhibition.
MATERICA, a project born from the collaboration between Material ConneXion Italy and Marie Claire Maison Italy, is the work of àr-o studio, formed by architects Andrea Steidl and Raquel Pacchini, with the creative direction of Cinzia Felicetti, Director of Marie Claire Maison.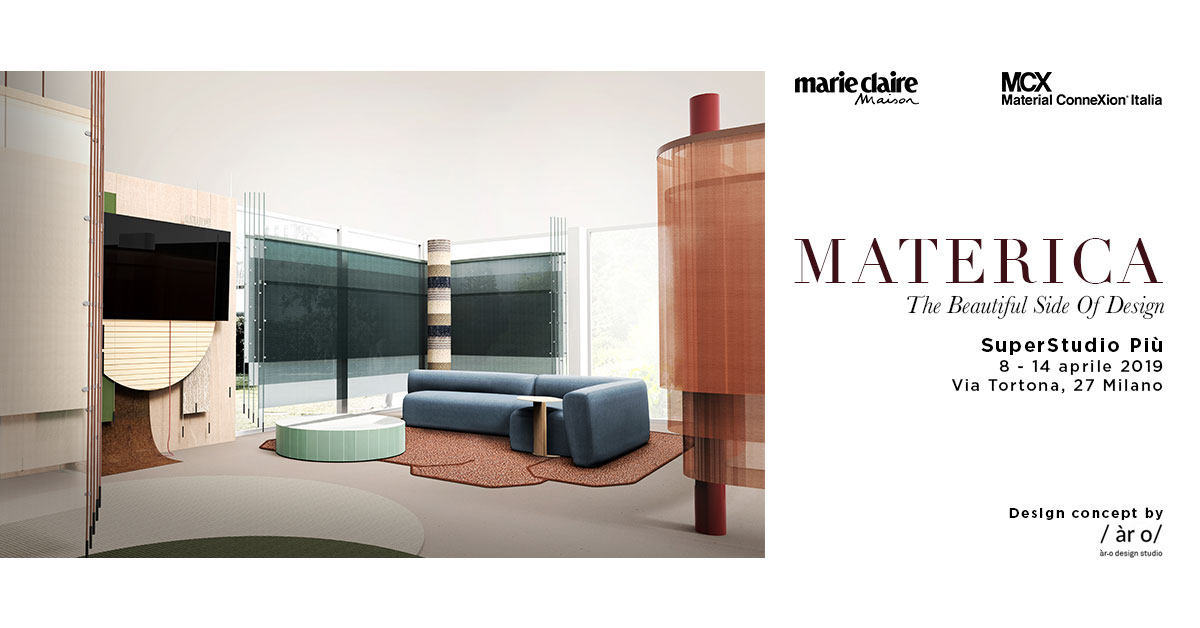 MATERICA
The Beautiful Side Of Design
Superstudio Più
Via Tortona, 27 – Milan
Cocktail Party
Tuesday, April 9 – from 6.30pm to 9.00pm
Wednesday, April 10 – from 6.30pm to 9.00pm
Opening times:
Press preview April 8, 2019, 10am-8pm (press only)
April 9-13, 2019, 10am-9pm
April 14, 2019, 10am-6pm
Entrance is free
VISIT THIS CONTEMPORARY HOUSE
Guided tours of this particular home can be organized for groups of up to 20 people. If you are interested, please send an e-mail specifying date, desired time and number of participants.