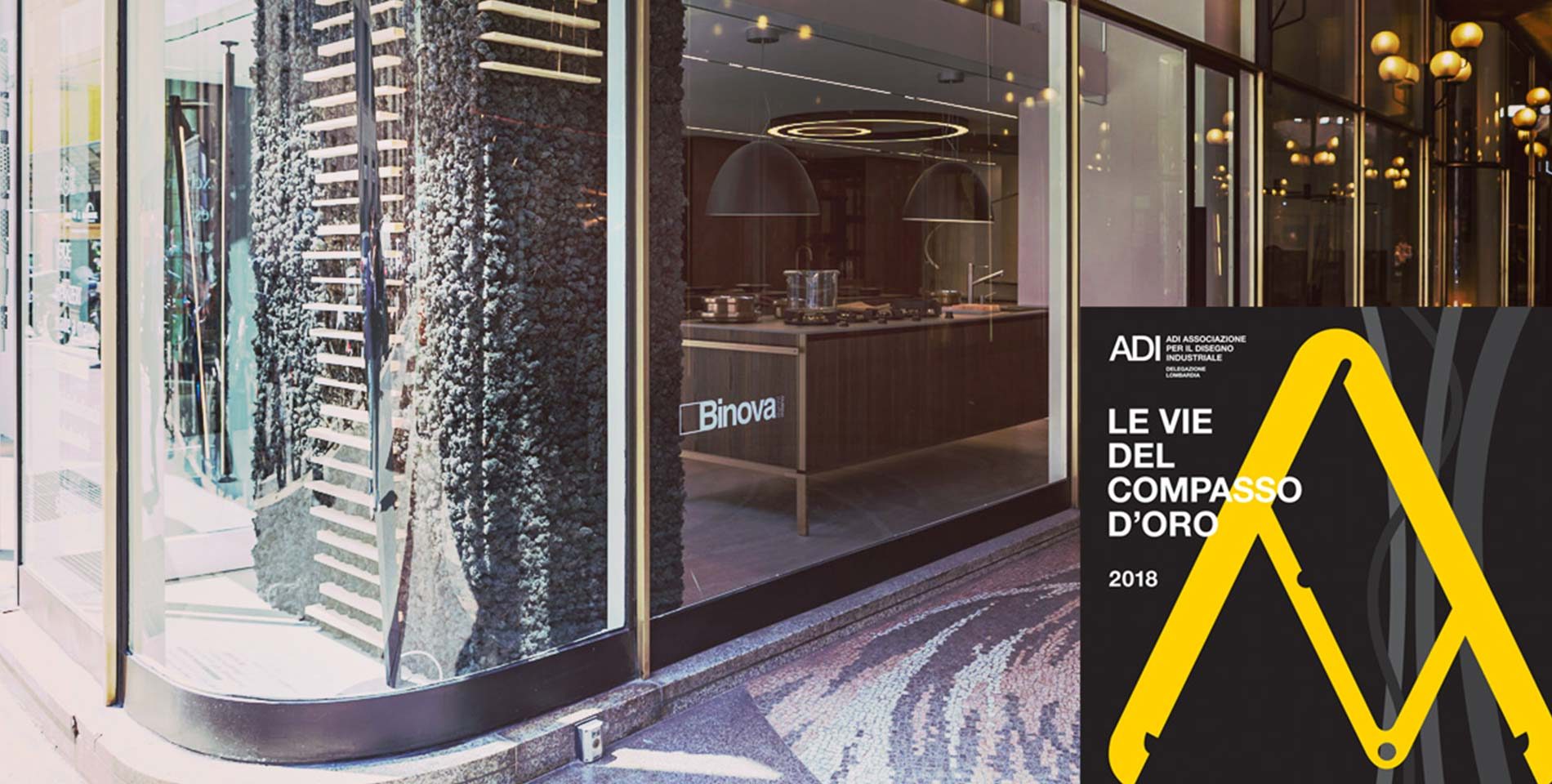 Visit Milan through the design streets of Compasso d'Oro
23/10/2018
Panzeri has made it on the map celebrating the design hot spots of the 'Compasso d'Oro' and 'ADI Design Index.'
On October 15, the 3rd Le Vie del Compasso d'Oro event kicked off, organized by ADI Lombardia, parallel to the ADI Design Index 2018 and in the midst of Milan's Fall Design Week.
Continuing until next January 15, the project spotlights those who have won an Honorable Mention or were chosen for any edition, from 1954 to the present, of the prestigious design awards, ADI Compasso d'Oro Award, the ADI Compasso d'Oro International Award, or were chosen for publication in the ADI Design Index, including the 2018 edition.
SITES CONNECTED TO DESIGN HISTORY
This year stays true to the format. Businesses, stores, professional studios, schools, foundation centers, museums, and galleries, plus sites connected to design history: many diverse places are connected by customizable itineraries organized by ADI. The project wants to show the public at large where they can find and buy high-quality design while getting a first-hand experience of the historical and contemporary sites whose common thread is the prestigious Compasso d'Oro award.
INTERACTIVE MAP
Every spot on these special routes displays at least one design related to the Compasso d'Oro or the ADI Design Index. Every location participating in the project has a pin on the interactive map and is described in a double page of the electronic guide/catalogue made to help orient visitors within the world of the finest Italian design in Milan and its surroundings.
PANZERI IS ON THE MAP
Now we're on the map of the "Le Vie del Compasso d'Oro". This year the ADI Design Observatory chose the AlDecimo wall lamp for publication in the ADI Design Index 2018. Panzeri's pin is at the Binova Showroom, our Milanese partner at Via Durini 17, at the corner of Galleria Strasburgo 3.
Read more about the AlDecimo lamp.