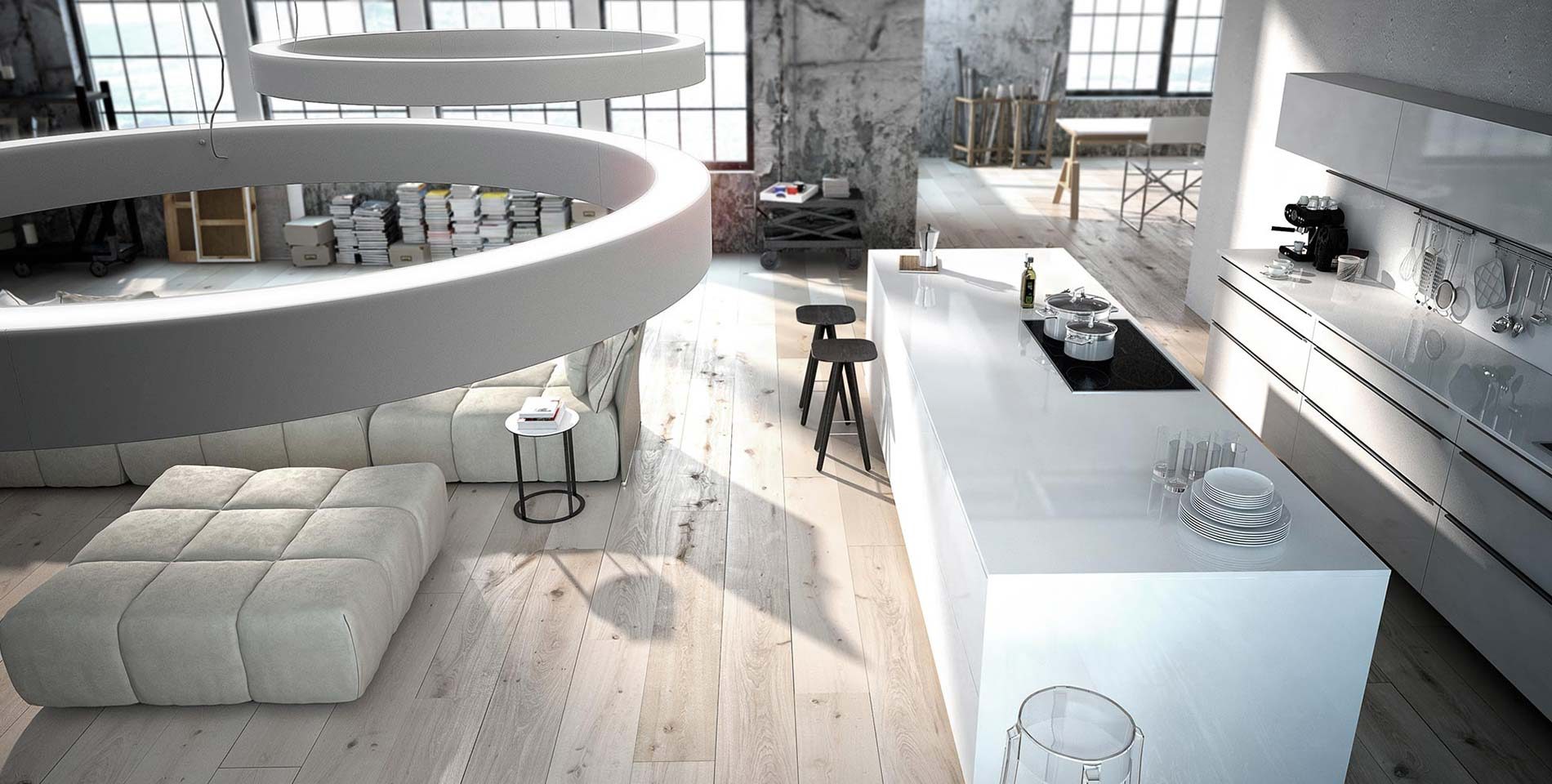 Interior Design Contest: our kitchen lighting systems
15/02/2018
Send your project to participate in the contest and you could win a trip to Italy.
Create kitchen interior design projects with our lighting systems used to illuminate the space. This is the theme of the "Energy of Light" contest organized together with our Russian partner Lighting Icons and the architects of SDP Interior, promoted by the website Roomble.com. The contest is dedicated to kitchen interiors, specifically to the importance of how light is used in this space, where people spend most of their time when they are at home.
The two winners will be selected by an expert jury headed by Enzo Panzeri and through a public vote on the web. The designers who create the best projects will win a trip to Italy to visit our company and showroom in Biassono, where we manufacture our products. The winners will also have the opportunity to enjoy our local cuisine and visit the Italian Grand Prix Formula 1 racetrack at the Monza Park. In addition to the winners, we will also award the some of the other best projects in the contest.
Projects can be submitted from February 1 to June 14, 2018. Voting will take place from April 15 to June 10. To participate in the contest, only kitchen interior design projects using Panzeri architectural lighting and decorative systems will be considered. 3D projects and photographs of projects can be sent by email to info@lightingicons.com, or you can complete the participation form directly on the contest website.
Good luck!