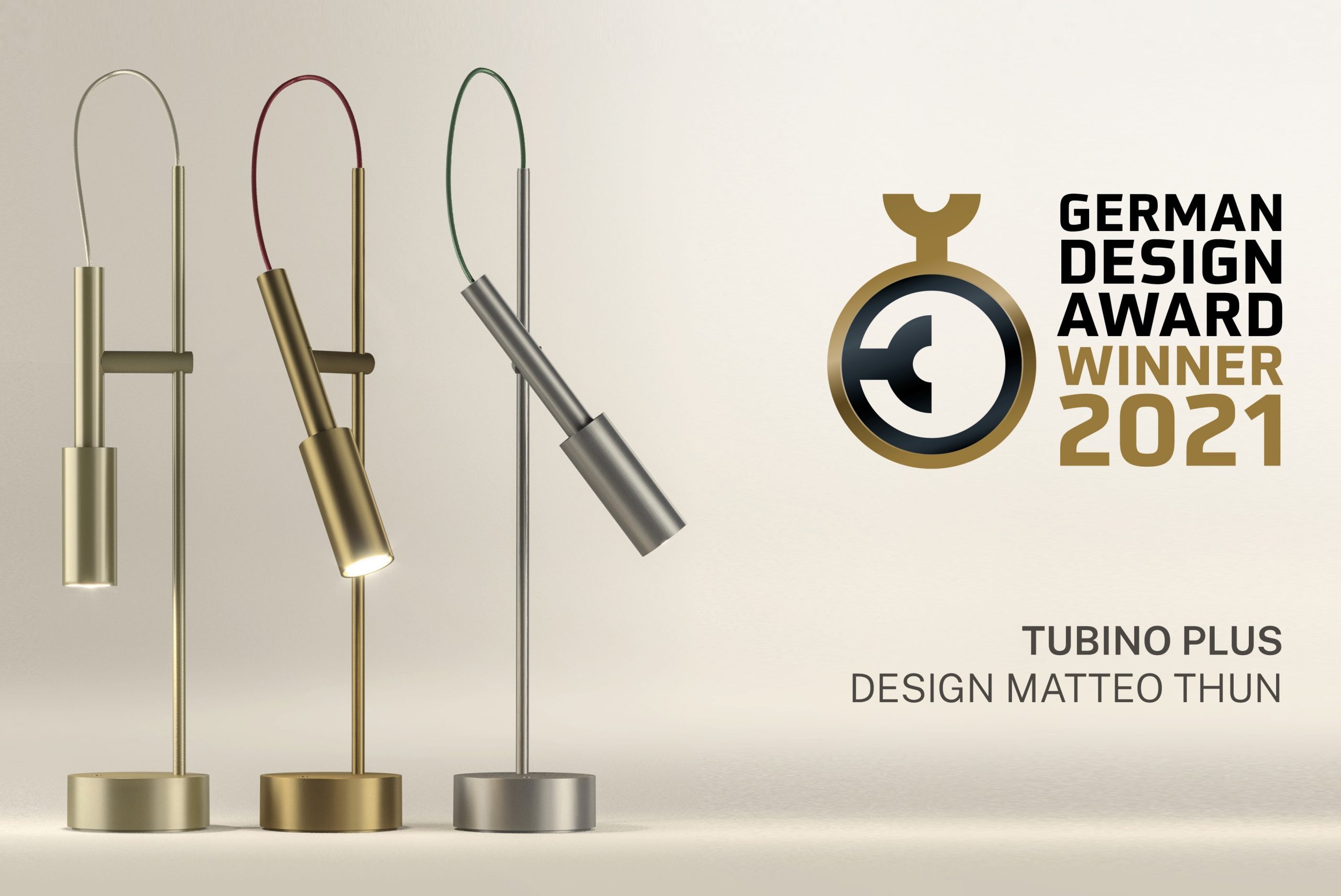 A new prize for Tubino Plus at the German Design Awards
25/09/2020
A "Special Mention" in the Excellent Product Design – Lighting category was awarded to the Tubino Plus table lamp, designed for Panzeri by Matteo Thun.
The German Design Award is one of the most internationally recognized design awards, awarded by a jury of renowned experts.The Tubino Plus lamp was already awarded at the Archiproducts Design Awards in 2019, shortly after its introduction in the catalog. This new certificate of excellence confirms the elegance and effectiveness of an essential shape given by the balance of several cylinders that interpenetrate. Designed according to a dry style, without frills, conceived to last as long as possible, Tubino Plus well embodies the Panzeri philosophy, inspired by principles of excellence, design culture and quality of materials, emphasized here by the minimalist design of Matteo Thun.
In turned aluminum, it is available in a version with STEP DIM control with 5 light intensity settings in champagne, bronze and titanium finish with power cable between the head and the fabric structure.