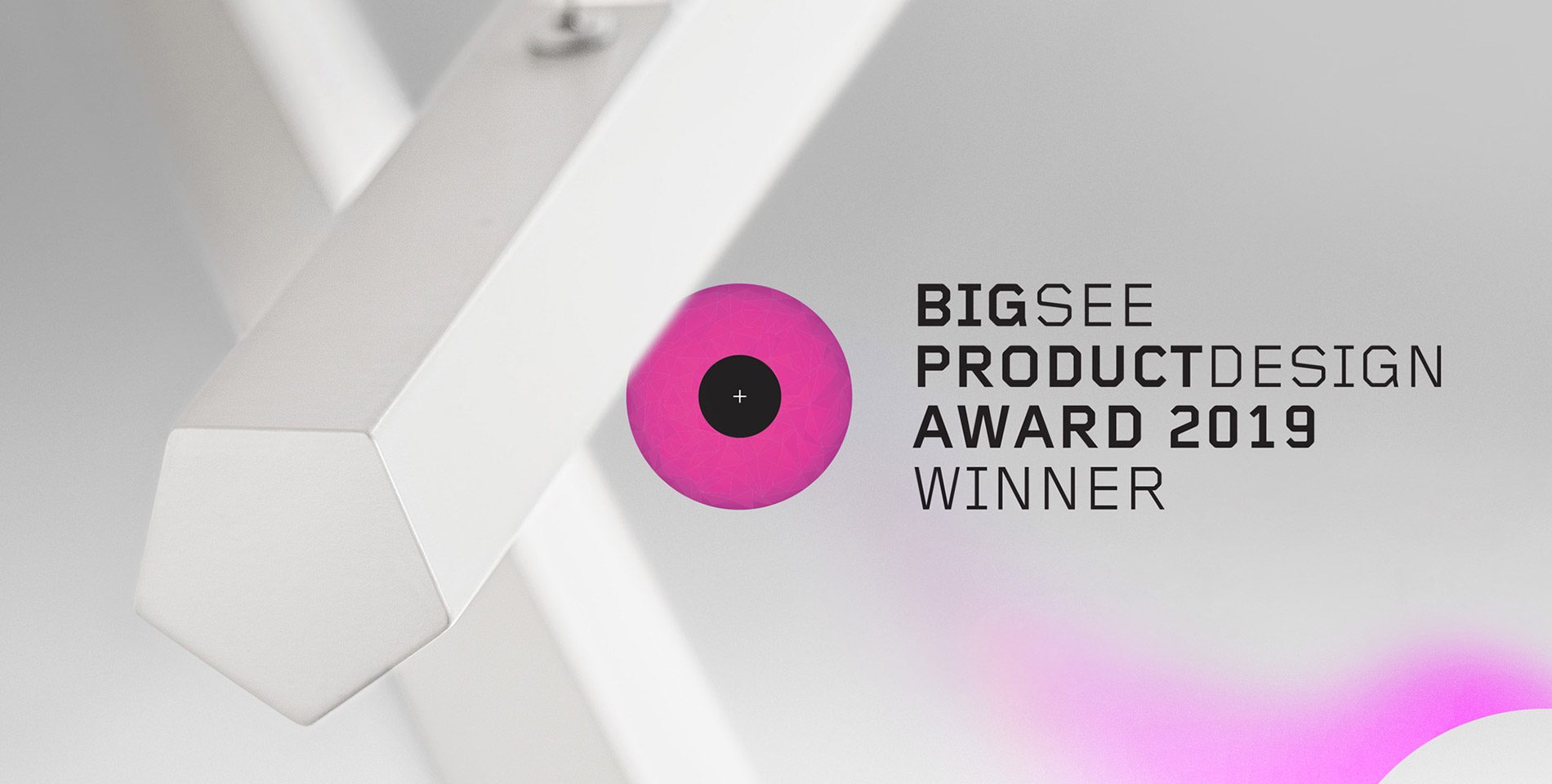 BigSee Product Design Award 2019 to the design of Viisi
25/10/2019
The prize that encourages a development of creative economy through design.
BIG SEE is the platform that systematically explores, evaluates, exposes and promotes business and creative excellence from South-East Europe. It brings together 19 countries and 350 million people, it represents a unique forum for discussion and development of the cultural, economic and political role of the region and its importance and impact on the globalised world.
The BIG SEE platform is run by Zavod Big, an Slovenian organiser of festivals Big Architecture, Wood Icon, Creative Tourism and Month of Design. It systematically researches and rewards quality design.
Viisi has been selected for the BIG SEE PRODUCT DESIGN AWARD 2019. The product has also been nominated for the best project (Grand Prix) in the category Work.
The suspension and floor lamp is the work of designers Marco Fossati and Giovanni Minelli for Panzeri Carlo Srl. Presented in 2017, for the company's 70th anniversary, Viisi has received other prestigious awards such as the 'German Design Award' 2019 (Winner) and the 'Red Dot Award: Product Design 2018'.
Viisi, like all awarded products, will be exhibited on posters at the Big SEE Exhibition on the Month of Design, the exhibition that will showcase product design excellence from Southeast Europe in different categories.
Sie könnten auch Interesse haben an