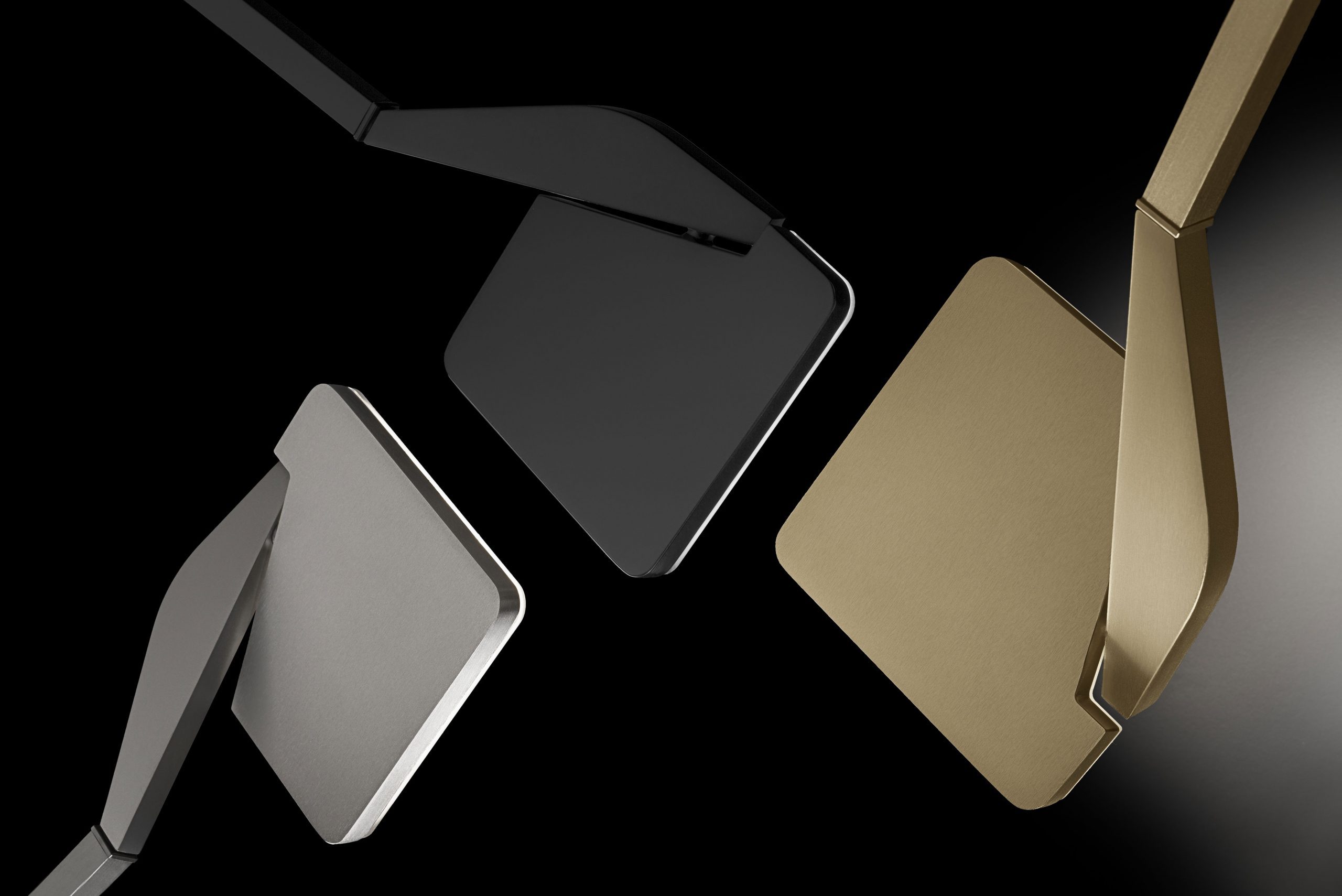 On the skin of objects: the finishes by Panzeri
06/08/2020
Thanks to exclusive finishes, Panzeri products combine timeless shapes and advanced technological solutions with aesthetic quality and unparalleled durability.
What makes an object unique? What distinguishes it from the mass of new proposals that are introduced to the market every year? The success of a product rests on a balanced mix of form, function, technological innovation, quality of materials, and ease of use. A crucial element is the finishes that characterize the "skin" of the object and decline its personality according to different styles and accents.
In Panzeri, – whether it is architectural or decorative lighting – each finish is the result of know-how in design and production developed in over seventy years of activity, during which we cultivated tradition by developing elaborate manual techniques and, at the time itself, we pursued technological innovation by introducing numerical control processes and machinery that allow us to achieve ever-greater precision and constant quality. These two directions of development contribute equally to the creation of new aesthetic and functional solutions, which widen the spectrum of design possibilities and open new avenues for the integration of lighting systems in architecture.
The choice of a specific finish directly affects the perception of space and the personality of an environment. This is why the quality of the materials and the way they are treated and finished is so important, starting with the selection of raw materials.
Steel, iron, aluminum, and brass are selected by the various suppliers on the market, ensuring maximum quality. Cutting, cleaning, and polishing are carried out within the company with cutting-edge machinery and technologies. Some of the most particular decorations are performed with sophisticated artisan techniques, such as, for example, the application of gold leaf, a procedure that requires a lot of experience and precise manual skills.
To date, the range of finishes in the catalog includes many standard solutions, from champagne to satin brass through bronze, or even from matt black to titanium. To these are added special finishes developed on customer request.
Together with the 2020 product collections Panzeri also presented the new Corten finish, available for the Venexia family of lamps designed by Matteo Thun. The combination of the cast glass of the diffuser rich in reflections and the warm shades recreated on the metal express the great attention to the details and the desire for a strong aesthetic connotation also for outdoor lighting.
All finishes are characterized by great durability and resistance, giving a special value to the product and extending its life cycle. But above all, each of them is the expression of our know-how cultivated generation after generation and the passion with which we dedicate ourselves to making each product a unique piece.
Vous pourriez aussi aimer