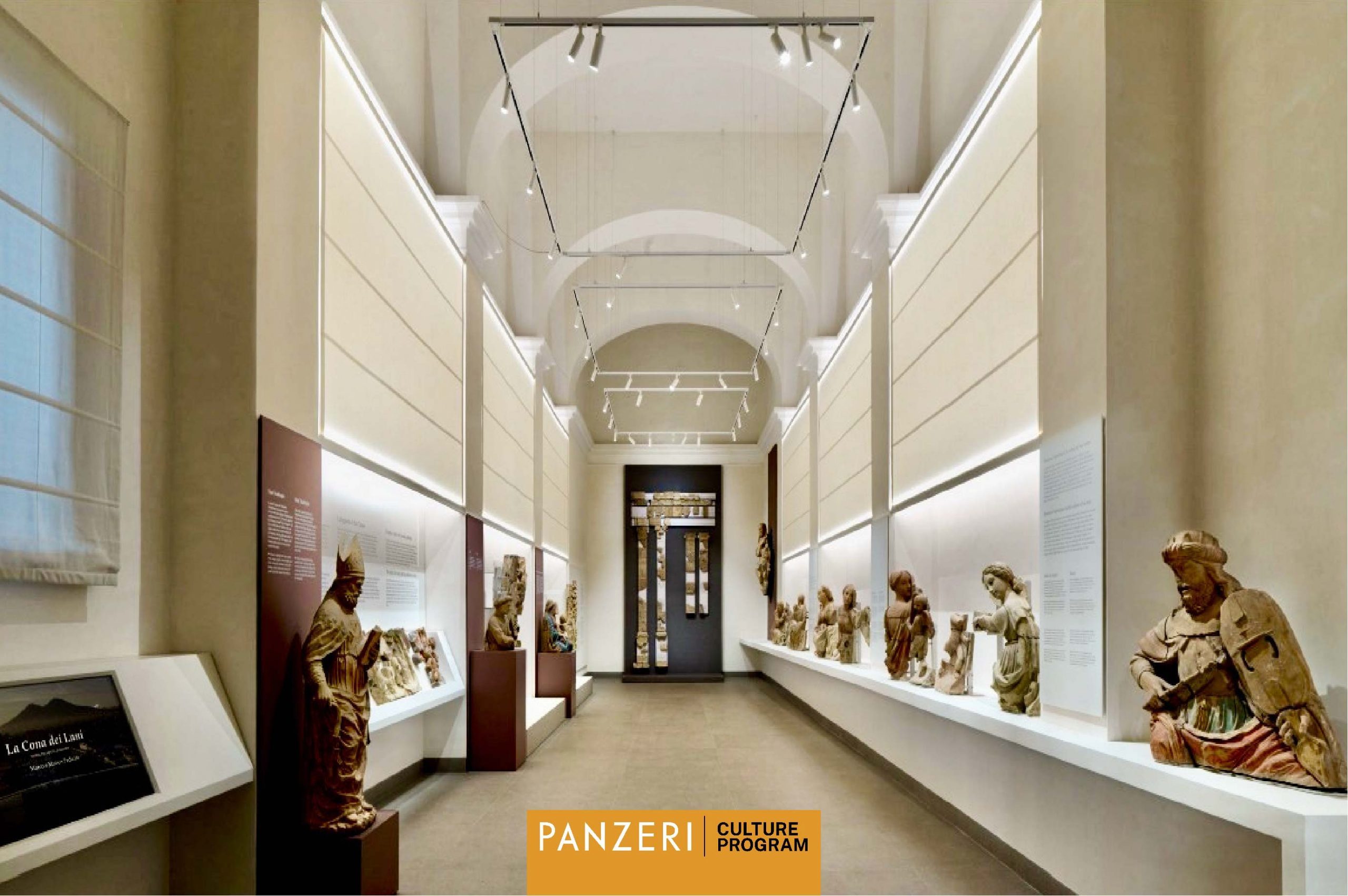 Illuminating Culture to Design the Rebirth of the Country
28/06/2021
Illuminating Culture to Design the Rebirth of the Country
It is not only a cultural program, a research, a methodological priority, it is simply an attitude, a high thought that permeates the ultimate goal of every entrepreneurial and productive passion.
CULTURE is a primary good, and we have to make it even more visible, enjoyable, we have to make it become our "infinite oilfield", a "raw material" that we want to take care of with a new attention, expressing that talent that Italian industry has always delivered and has delivered to the world.
For us and for the planet, the beauty of our lamps, of our "light sources", the coherence of our light has never disappointed, but now it appears to us as a founding principle of a rebirth, before a new Renaissance, before making "better see" all the heritage we have received as an inheritance from our brilliant ancestors.
Panzeri does not shy away from this new creative impetus that permeates the country after the long pandemic pause, indeed he wants to find in Culture a territory to make even more significant, compared to a not always exciting past, overcoming a widespread inattention.
Museums, galleries, thematic and permanent exhibitions, classical, ancient and contemporary settings are our place to experiment with new production capacities, a functional sector to be strengthened and made increasingly central to the aesthetic and ethical image of the Panzeri Company of the future.
Therefore, a deeper attention to the themes of the preservation of the antique and the attractive display of the contemporary, a scientific and creative path for the research of products that can give "light" to our heritage and make it economically fundamental for the country.
The propulsive force of our cultural history directs us towards significant changes in a sector that is a driving force for the national economy, but it certainly changes the industry's ability to mark those moments in which transformations guide our path towards goals that we thought were distant.
It is a "new light" that must characterize the space, every space, where Italian culture must express itself at its best, as a constant reference point for the new Europe and a symbol of that driving renaissance that we have all been waiting for and that we hope for, now that we see more clearly the instances of the future.
Panzeri, as always, has the skills and talent to chart this new cultural course, because innovation is part of the genetic code of this company, ancient but always modern, attentive to tradition but always looking for new visions of the future.
Culture is our project, because we are that history that unites us and makes us great yesterday as well as tomorrow, today as always.
Translated with www.DeepL.com/Translator (free version)
Vous pourriez aussi aimer