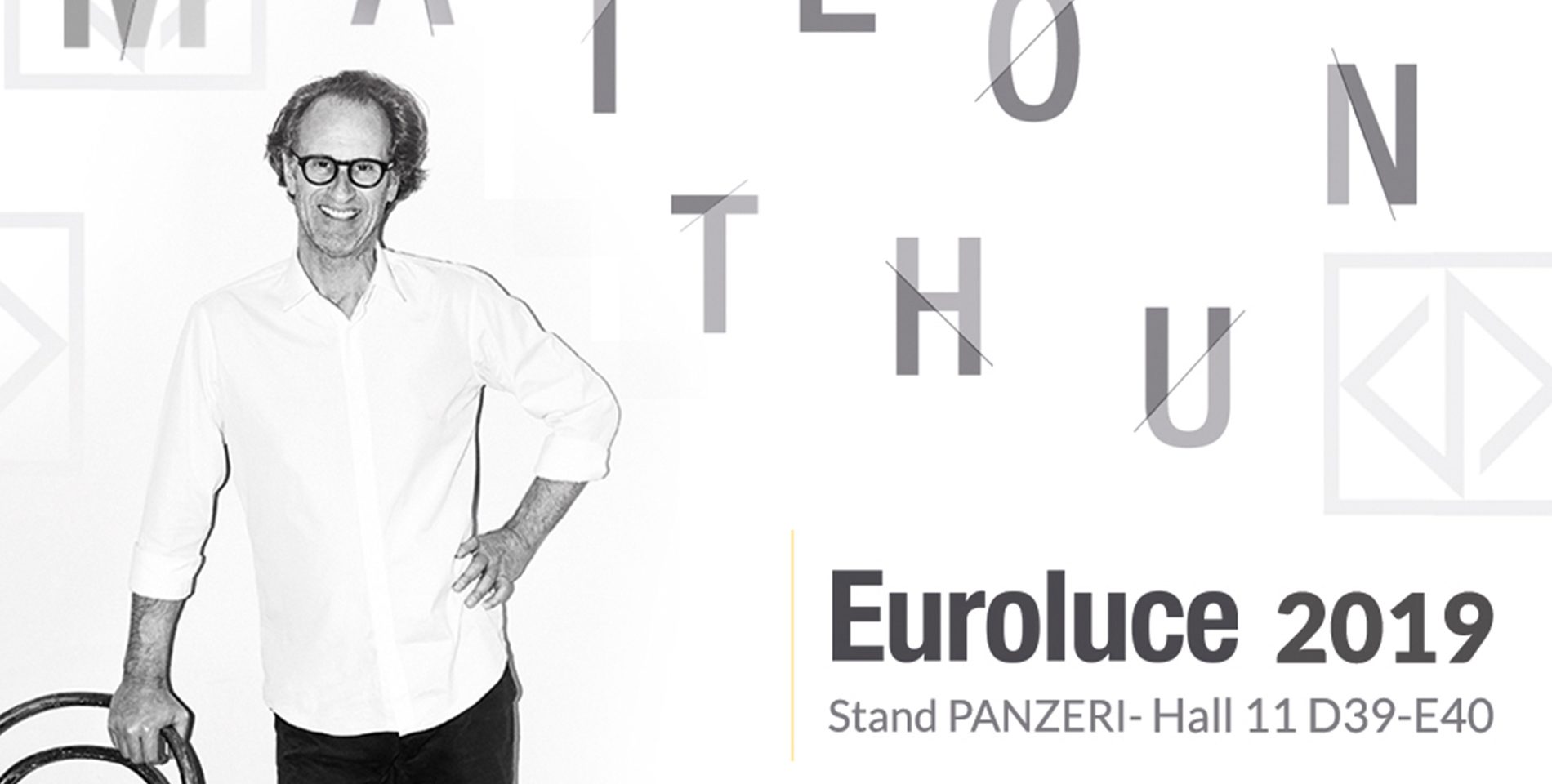 Collaboration between Matteo Thun & Panzeri
20/03/2019
Innovation, simplicity and timelessness: at Euroluce 2019, Panzeri introduces two sets of products designed by the architect.
A collaboration based on the constant dialogue between Panzeri and Matteo Thun, whose worlds meet on a common ground: their passion for light. The architect and designer sees light as "a very delicate issue that can change our perception of space in a split second".
Why Panzeri? "It is an ideal partner, a company that perfectly combines craft and industry with a strong focus on public projects." says Thun adding: "We reject the idea of design as subservient to taste. We prefer to use a different strategy: simplicity."
Matteo Thun has designed two sets of products for Panzeri: Tubino and Firefly in the sky, which faithfully represent his 'Zero Design' philosophy, the search for essential forms re-discovering archetypes, something that is timeless and current at the same time. Tubino reflects the simplicity of a torch; Firefly in the sky is a classic icon with wireless technology.
"We are not keen on hyper-structures and stylistic excesses. What we are looking for is a blend of technological innovation, simplicity and timelessness" says Thun.
A modern proposal showing a wise combination of tradition and contemporaneity that reflects Panzeri's soul.
Tubino and Firefly in the sky will be the main attractions at Panzeri's stand at Euroluce 2019, Salone del Mobile, Milano (Rho Fiera, April 9-14): Stand D39-E40 (Hall 11).
Fuorisalone: Matteo Thun is going to participate at the event introducing the new sets of lamps by Panzeri, scheduled at the Binova showroom in Milan, via Durini 17. The event will be open to the press on Tuesday, April 9, at 5 p.m., and to all visitors at 6 p.m.
Vous pourriez aussi aimer