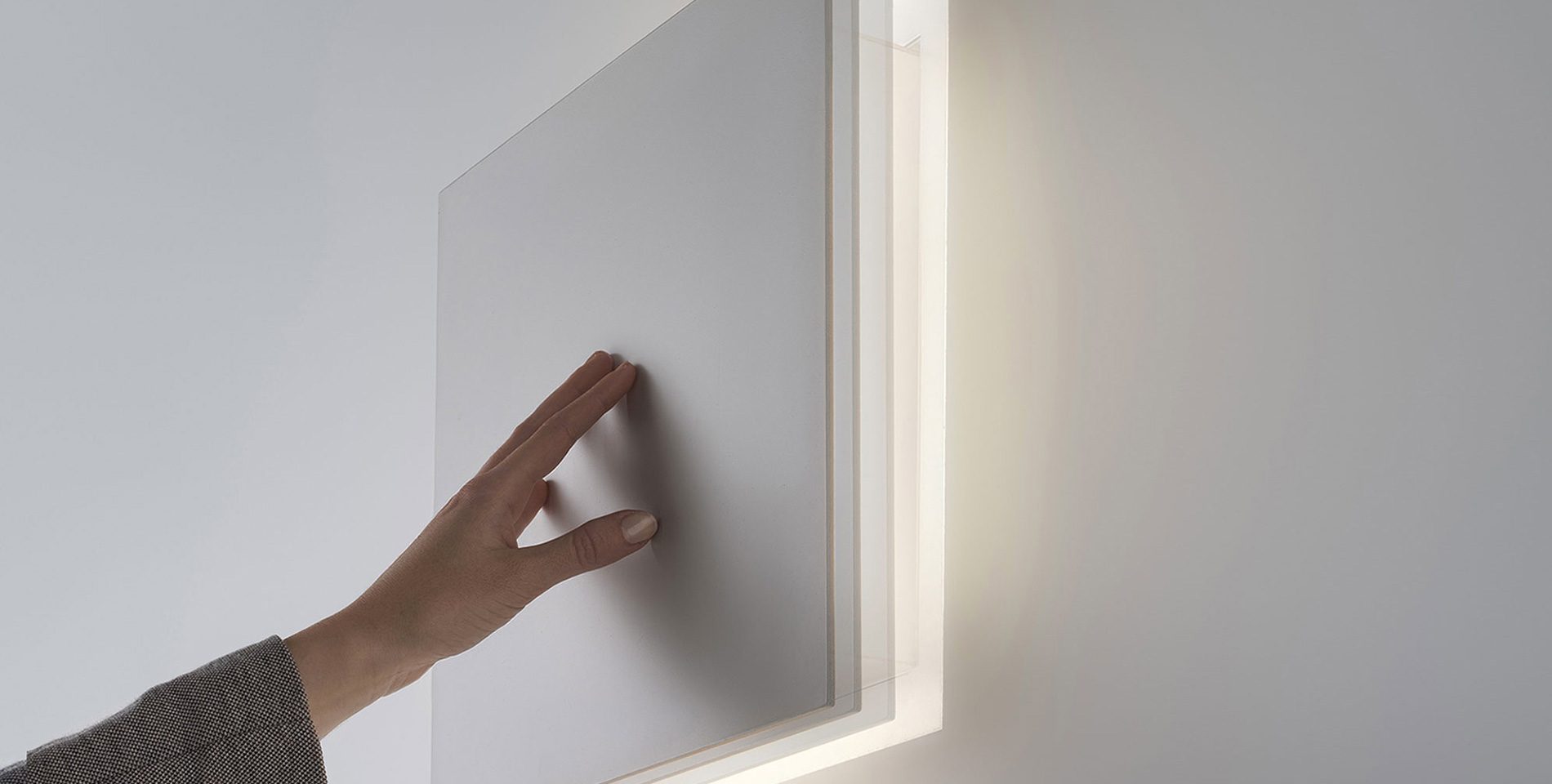 AlDecimo by Panzeri in the ADI Design Index 2018
16/10/2018
New, prestigious recognition for the design of the lamp by Carmen Ferrara.
The ADI Design Permanent Observatory has selected the 'AlDecimo' wall lamp by Panzeri Carlo Srl to be published on the ADI Design Index 2018. It is the first volume of the biennial cycle that collects pre-selected products for the Compasso d'Oro Award ADI 2020 which is the most prestigious recognition for the production and design quality of Italian design goods, services, processes, and systems.
The annual selection for the ADI Design Index was made by the ADI Design Permanent Observatory permanente, composed of over 100 experts.
THE LAMP THAT PLAYS WITH LIGHT
AlDecimo allows people to play with light, to draw something with it and to change the shape of the lighting body at will, depending on the mood or context. It can be painted or upholstered to fully integrate with the interior design project.
The name AlDecimo derives from the accuracy necessary to build it. The design is the work of the architect Carmen Ferrara, the engineering of the lamp is, instead, the result of the experience and skill of Enzo Panzeri in conferring maximum precision to the pressure mechanism.
IT WILL SHOWCASE IN TWO EXHIBITIONS
AlDecimo will be among the products displayed in two ADI Design Index 2018 exhibitions scheduled as follows:
Milan – Museum of Science and Technology
Opening: Monday 15 October 2018 at 18.00
Open to the public: from Tuesday 16 October to Sunday 21 October 2018
Opening Hours: 9.30am – 5.00pm; Saturday and holidays: 9.30am – 6.30pm
Rome – House of the Roman Aquarium
Opening: Tuesday 20 November 2018 at 18.00
Open to the public: from Wednesday 21 November to Wednesday 5 December 2018
Opening Hours: 10.00am-6.00pm
The Panzeri wall lamp will also be included in the next tabloid "ADI Design", distributed during the exhibitions.
ALL AWARDS OF ALDECIMO
The other awards received by AlDecimo are:
Nomination for the 'German Design Award' 2019.
'Honourable Mention' for Red Dot 2018.
Archiproducts Design Awards 2017.
'Decorative Wall Lighting product of the year' at Light Middle East 2017.
Vous pourriez aussi aimer