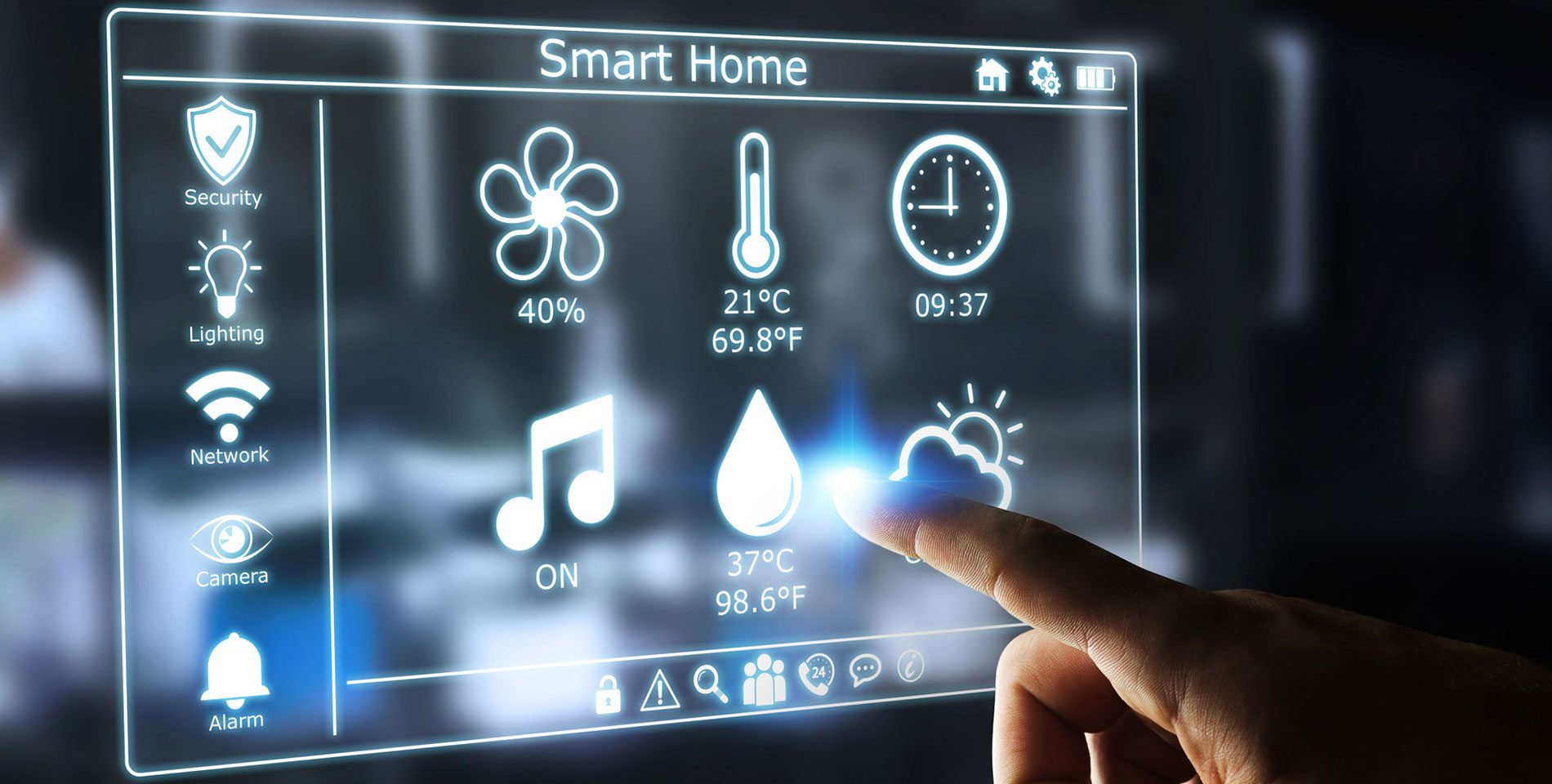 Why it makes sense to turn your home into a Smart Home
06/02/2018
Make use of technology to optimize use and energy consumption of your domestic appliances.
Just how realistic is the idea of a Smart Home? Very much so if you think about how these situations can now be managed from a distance through your smartphone thanks to new technology:
– You've gone out, but you forgot to lock the door.
– You're on your way to work and halfway there you realize that you forgot to switch off the living room lights.
– Or you're in the office, and you can't remember if you closed the garage door properly.
There's no need to go home to sort out these things and put your doubts to rest. All you need to do is turn your home into a Smart Home. You'll be able to check all the devices that can communicate online and monitor your house from a distance. You'll also be able to keep your home safe from break-ins and maximize efficient use of energy.
5 GOOD REASONS TO "MOVE" INTO A SMART HOME
Here are the main reasons why you should seriously think about turning your home into a Smart Home:
1- Safety. Every year in Italy there are more than 200,000 home break-ins (government statistics). The first rule is not to give burglars the advantage, so you need to close all doors and windows properly. One in three burglaries sees the burglar get in through an open door or window. A security system for the Smart Home makes it safer, letting you know about possible break-ins or environmental risks. You can add sensors to the doors and windows that notify your smartphone when one goes off. Some sensors include security cameras to show you the emergency in real time on your smarphone. Smart domestic devices can also notify you of fire, flooding, and carbon monoxide leaks.
2- Efficiency. With an automised Smart Home you can programme times so that for example the lights on your porch come on 15 minutes before sundown, and many other useful ways to make your home more efficient. Some Smart Home devices can also limit how much energy you use. For example, they can identify an open door or window and automatically lower the chosen original temperature. Smart Home technology can also make your daily routine more efficient, saving you time and money.
3- Easy to use. Perhaps you're one of those people who think that Smart Homes are difficult to configure and use. Smart devices and systems have become easier to use and install. Some require just a few minutes and can be done without a manual. Once configured, your Smart Home is ready and you can activate, disactivate or regulate the various devices, lights, locks, garage doors and so on. All with your smartphone, the light switch or your new automised controller. Once you've got into bed after a hard day's work, the last thing you want to do is get up and check that all the lights are off and the doors and windows closed. In your Smart Home you can easily switch off every light and check that your home is safe.
4- Cost efficiency. The average Italian family pays €2,300 per annum in bills. Investing in the creation of a Smart Home can help cut bills. With the help of technology you can maximise energy consumption efficiency by programming and controlling lights, thermostats and other devices so that they are turned on only if necessary. Sensors that detect presence and movement can switch off lights when no one is in the room and smart thermostats can use heating systems efficiently, keeping a suitable temperature and making you feel comfortable. Some insurance companies have started offering discounts on theft and burglary policies to homeowners who use Smart security systems.
5- The future is now. Smart Homes are increasing year after year. The sector's growth is predicted to increase by more than 30% by 2020. This development is available to homeowners and tenants of all ages. It is no longer a dream, it's a reality.
NOT JUST FOR HOMES, HERE'S JACKIE FOR THE SMART OFFICE
Our company is moving towards automised systems in inhabited environments, in particular in offices. Our table lamp Jackie is the first object to interact with Otomo® (Optimized Office Automation), a network which uses Bluetooth Low Energy controls and is designed to manage energy saving and office control, working on the use of window blinds and the regulation of lighting and heating. The central points of this system are, on the one hand, the management systems, such as smartphones and mobile devices connected to a cloud, and on the other the objects, like Jackie.
Sie könnten auch Interesse haben an