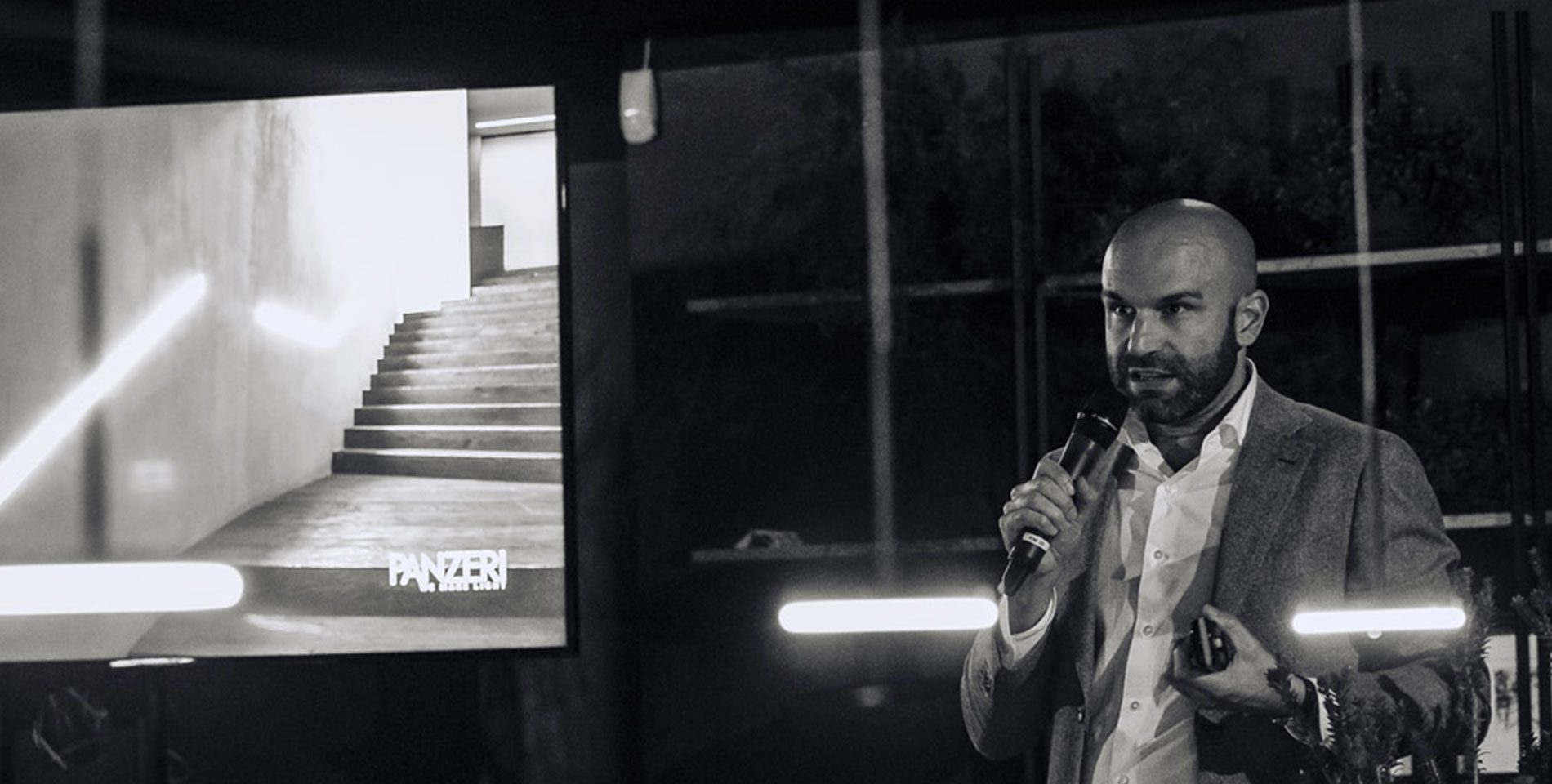 What is the relationship between architectural and decorative light?
18/11/2019
Clearly, it is about following a storyline. Yet I think that a fine-tuned relationship can offer so much poetry and functionality… Your design studios' assignment is extremely interesting and requires specific skills. What narrative entices you? (Livia Peraldo, Elle Decor)
Federico Panzeri (General Sales Manager Panzeri)
We meld architectural and decorative lighting because, together, they allow for a deeper narrative of the environment, plus enhanced flexibility when recreating different atmospheres.
increasingly become a semi-technical object following the advent of LED. The dialogue between architectural and decorative lighting has changed. For a company like Panzeri, working with both of them is an asset to be used not only within the project but also in developing this very product.
A new product always emerges by striking a harmonious balance between the two components. I view architectural lighting as the key element in every project and all types of environments. This, despite our DNA is much more about decoration.
In some cases, decorative lighting is the bridge between architecture and interior design. In others, it is the icing on the cake for decorating a space in a somewhat whimsical or unique way, giving character and identity to the space.
Then, there is the color of light. Some spaces feature a quite cold, almost blue lighting rather than warmer tones. What immersive dimension would you like to imagine in terms of spatial tonalities? Even more, how do you generate well-being through lighting design? What does it mean to you, and how would you interpret this well-being through it? (Livia Peraldo, Elle Decor)
Federico Panzeri (General Sales Manager Panzeri)
An important topic is that light sensibly changes according to geographical location. The lighting project, therefore, must handle it. Housing and hotels typically feature warmer tones in their light sources' color temperatures. On the other hand, offices offer colder temperature lighting. In any case, color temperature is a design choice, and there is no generalized view on it.
A topic that can instead be objectively assessed is the quality of lighting, which is understood as the texture of light temperature within a space.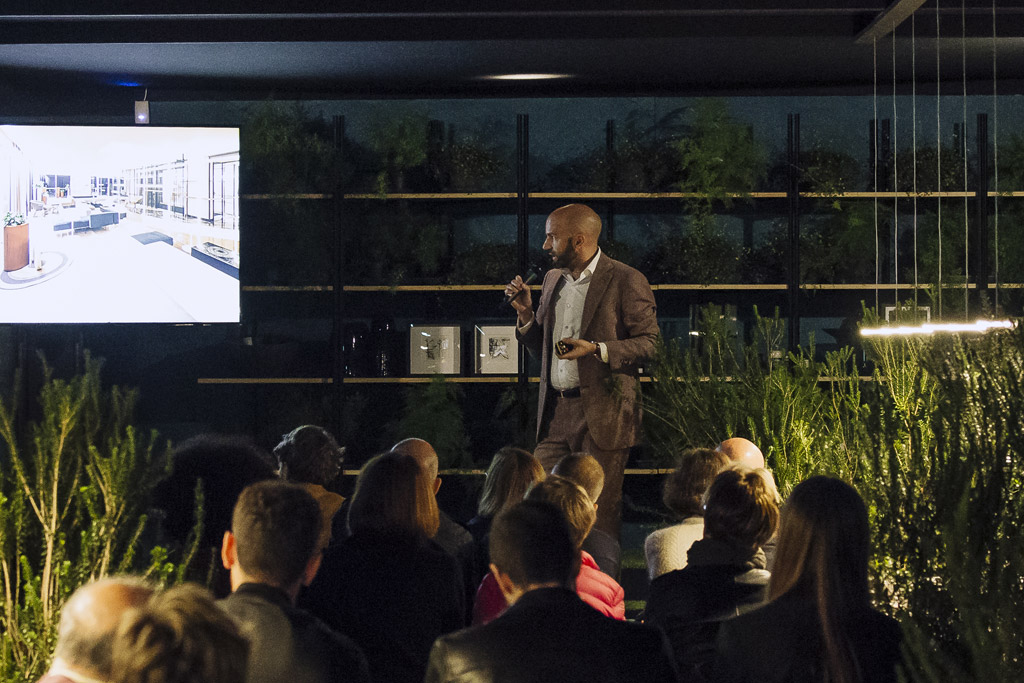 Considering the time spent at work, these environments are the priority when it comes to well-being. An assessment of lighting comfort is key in assuring well-being and productivity.
Tunable White technology is a hot topic in the world of lighting. This allows for dynamically changing light sources' color temperature from warm to cold white tonality, which may also follow latitude, daytime, or season.
Workplaces may have no windows or still lack natural light throughout the entire work day. This negatively impacts the perception of space and time. Today, lighting replicas of natural-spectrum light are achieved through LED units. These include different color temperature diodes and a software system for balance. This backs a more comfortable perception of space.
Taken from the Talk 'DESIGN WITH LIGHT', Elle Decor Grand Hotel 2019.
Sie könnten auch Interesse haben an