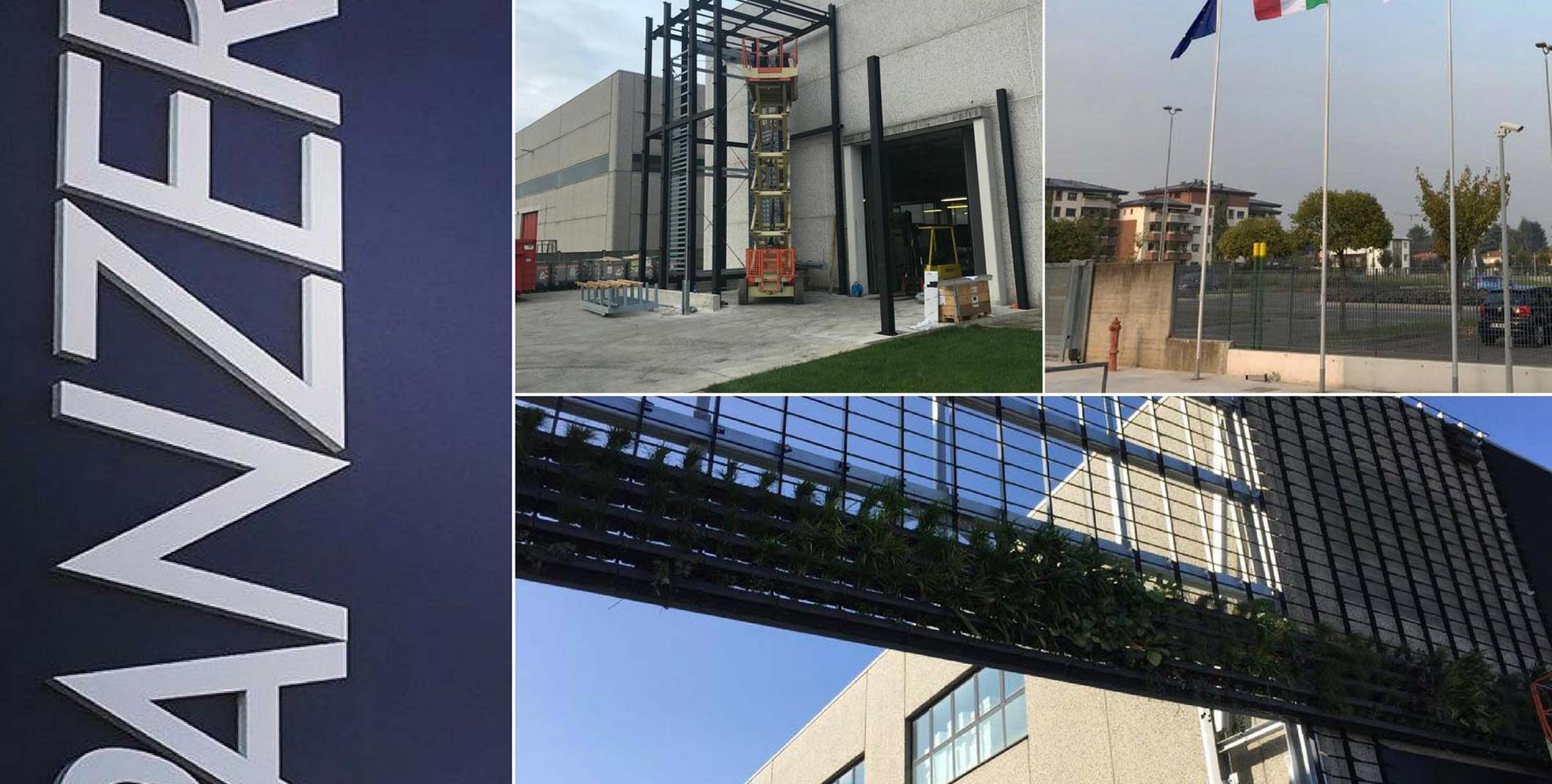 We continue our growth. This is how the new building will look
15/01/2018
From the start of 2018, the Italian company will be able to count on a new building.
Panzeri Carlo S.r.l. builds on the growth of its turnover these last few years with the expansion of its production site in Biassono (Monza-Brianza). Work is underway for the creation of the third warehouse with a surface of 1,000 m2, an increase that will allow the company to improve and rationalize its production processes.
THE LOOK OF THE NEW FACADE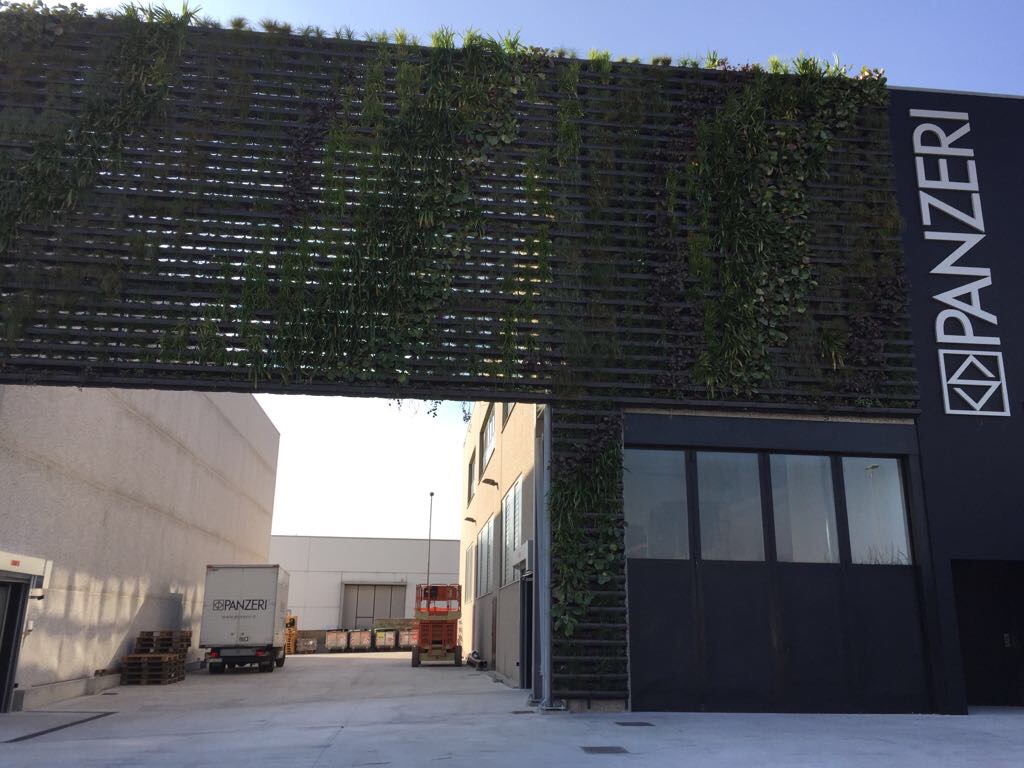 With the addition of the new building, situated beside the current premises, Panzeri wanted also to impart a new look to the whole facade, choosing a solution which best represents the company. "The visual impact reflects our image, our style and our values. Clean lines, precise details and no element left to chance" states Enzo Panzeri.
The automatic storage unit for metal sheets is integrated into an 11-metre tower covered in black mirror glass.
One of the key values of the company is the sustainability and care for the environment. From 2011, Panzeri has had an active solar panel unit and has now chosen, in order to connect the new warehouse with the current production site, to add a conjoined element which makes important use of vertical greenery.
The new vertical greenery wall rises to over 6 metres and is 12 m wide, rich in variegated essences which will change their colours with the passing of the seasons. It will be an element to attract visitors and passers-by, from an aesthetic point of view enhancing the alternating between the various blocks of the building.
ALL THE BENEFITS OF RATIONALISED SPACES
The Panzeri Carlo S.r.l. expansion will allow for the re-engineering of assembly and product testing. In the space recovered from moving the logistics to the new building, there will be individual stations dedicated to assembly. "They will be useful for improving the quality of this process and for increasing our production capacity" adds Enzo Panzeri.
The new layout also provides for an increase in the space assigned to offices, given the increase of the staff. Further covered spaces will be built to create new storage areas.
At the end of the works, forecasted between the end of 2017 and the start of 2018, Panzeri Carlo S.r.l. will have a total of 7,000 square metres of covered surface area available for carrying out its business activities.
Sie könnten auch Interesse haben an