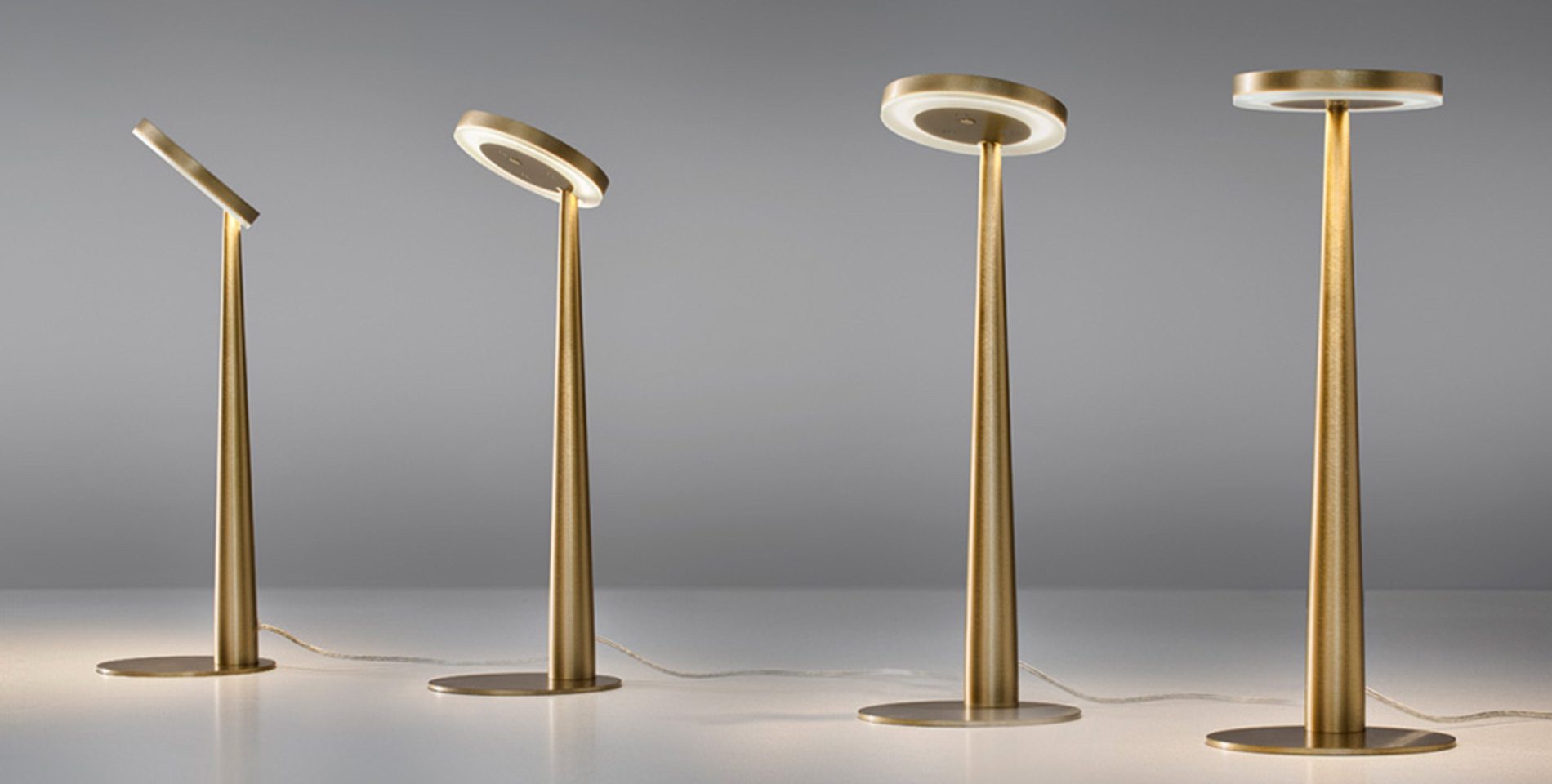 Euroluce 2019, 'Light and Shapes': the details of Panzeri products
09/04/2019
Timeless and contemporary: the innovations inspired by the research for the shape essence, always looking to tradition.
BELLA, DESIGN BY ENZO PANZERI
The careful study of miniaturization of the technology is the key to Bella's extraordinary compactness. The table and wall versions
are supplied with STEP DIM control with 5 intensity of light settings.
As small as per forming, Bella is a contemporary disc of light which of fers high per formance in minimum space. White, black, titanium, bronze and mat brass finishes are available.
The suspension version has a fixed head with central tige, it lends to original configurations in which elements that dif fuse direct light alternate with those with indirect emission.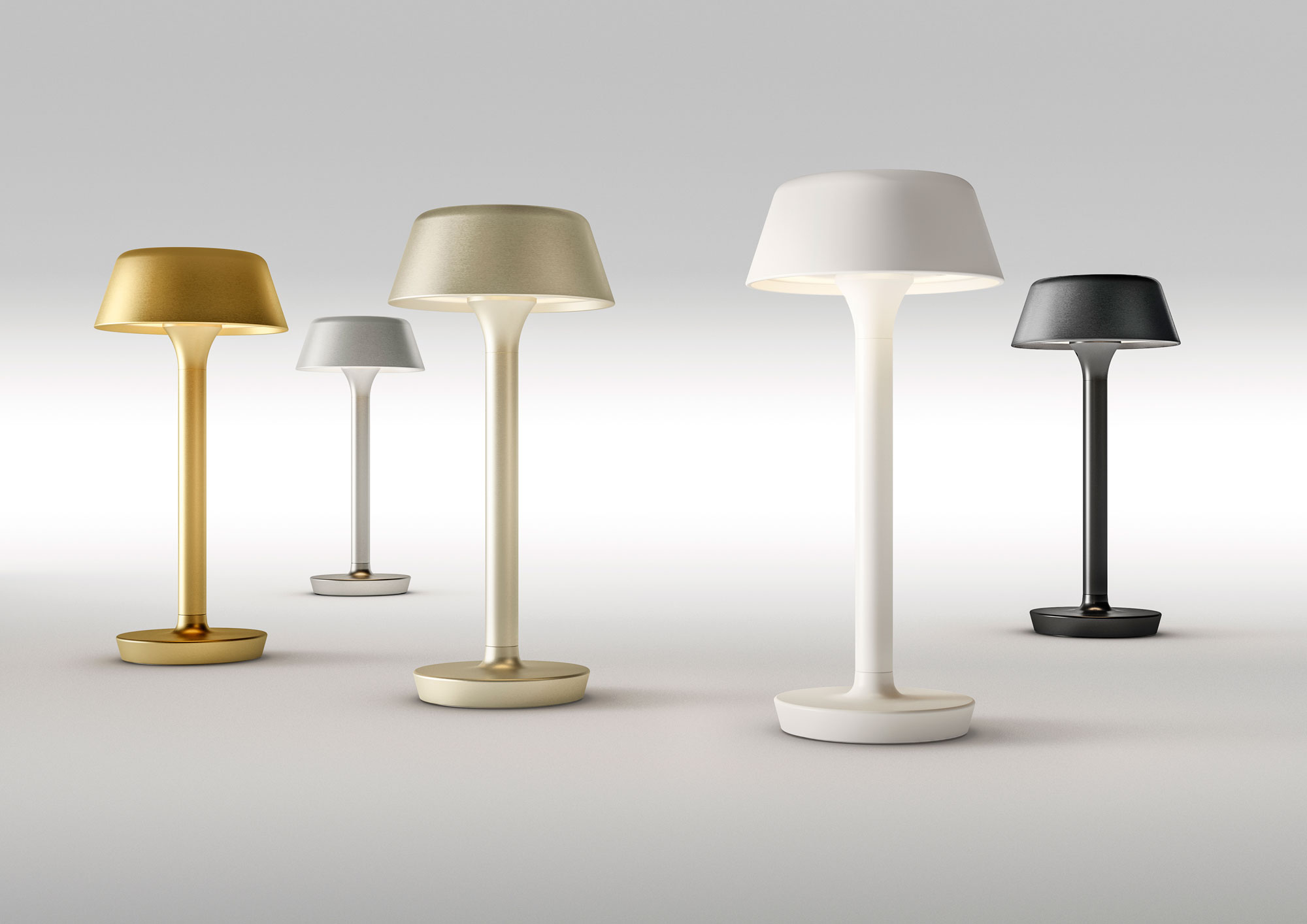 FIREFLY IN THE SKY, DESIGN BY MATTEO THUN
Firefly in the sky is a tiny lamp with a massive impact.
• Magnetic coupling head system
• Rechargeable battery via USB-C
• LED source
• Step DIM control with 5 light intensity settings
• Anti-theft mechanism for public use is available on request
• Finishes: white, black, bronze, champagne and titanium.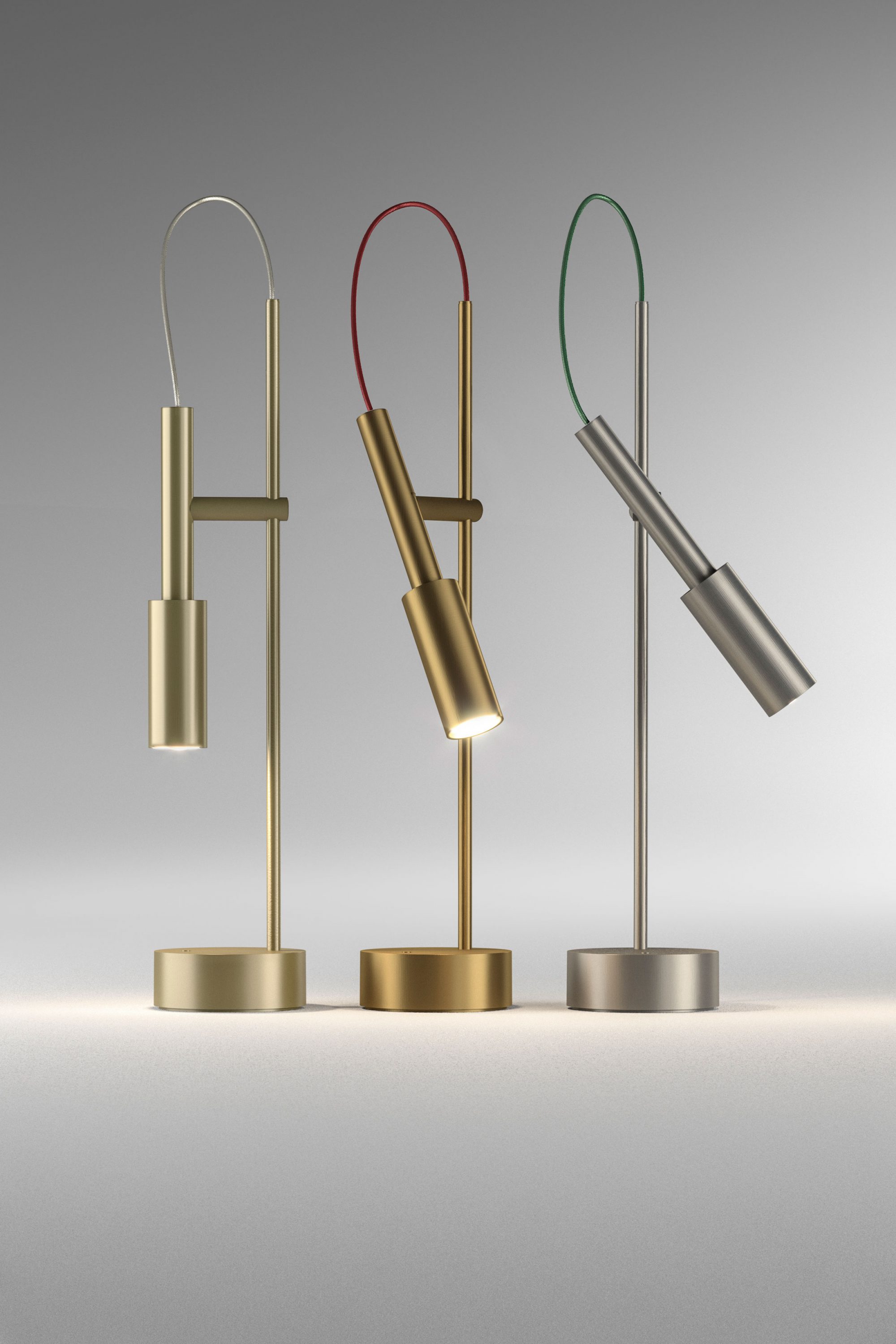 TUBINO, DESIGN BY MATTEO THUN
The approach? A stick becomes a torch, recalling the ancient way of sparking light. The challenge? Design a series that is a about simplicity and that assures durability.
The essentiality of Tubino is the result of the search for balance and proportionality between cylinders.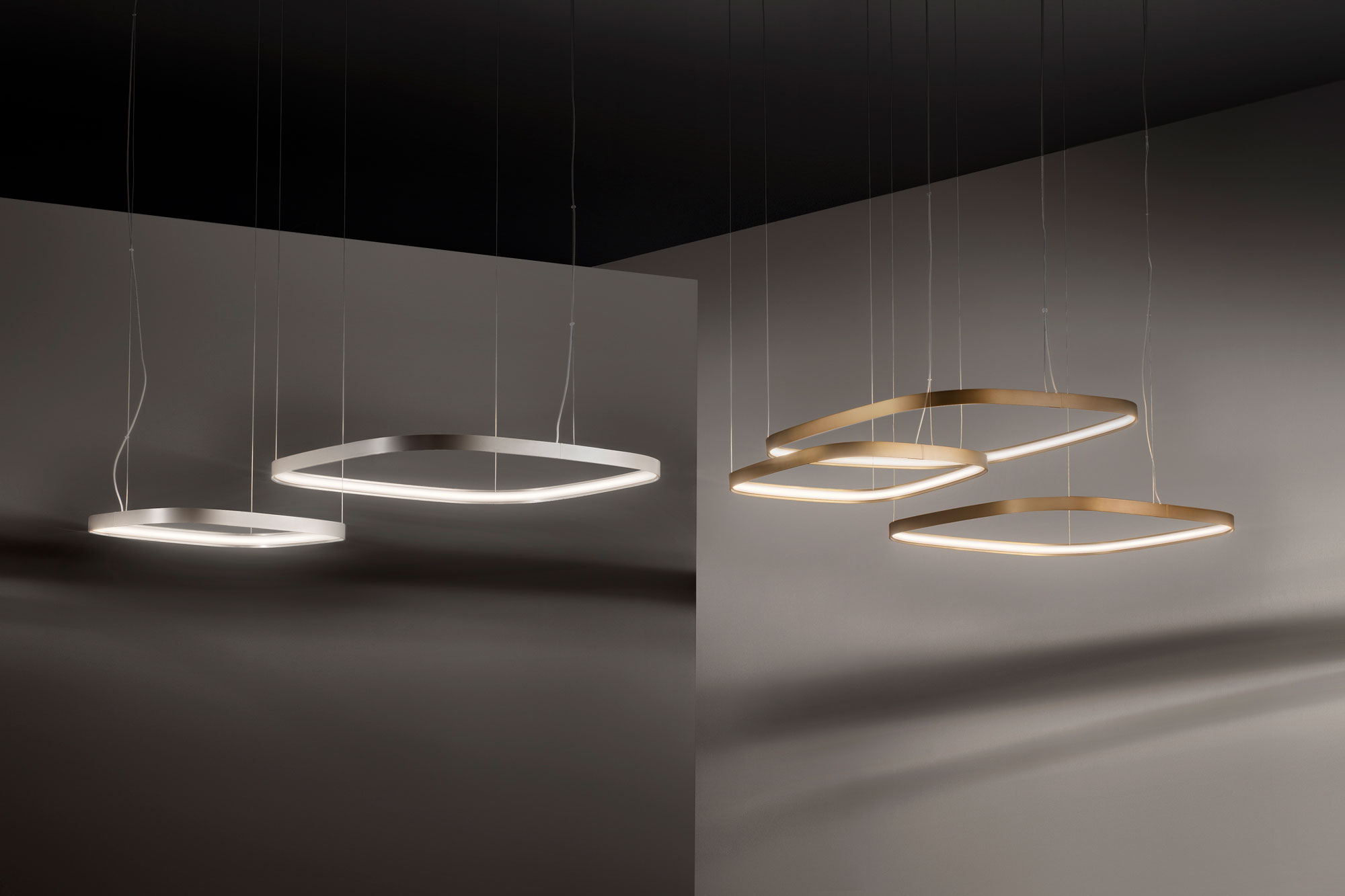 ZERO SHAPES, DESIGN BY ENZO PANZERI/strong>
Zero Shapes is a family of light profiles composed of Zero Ellipse, Zero Round (now also in Ver tical) and Zero Square.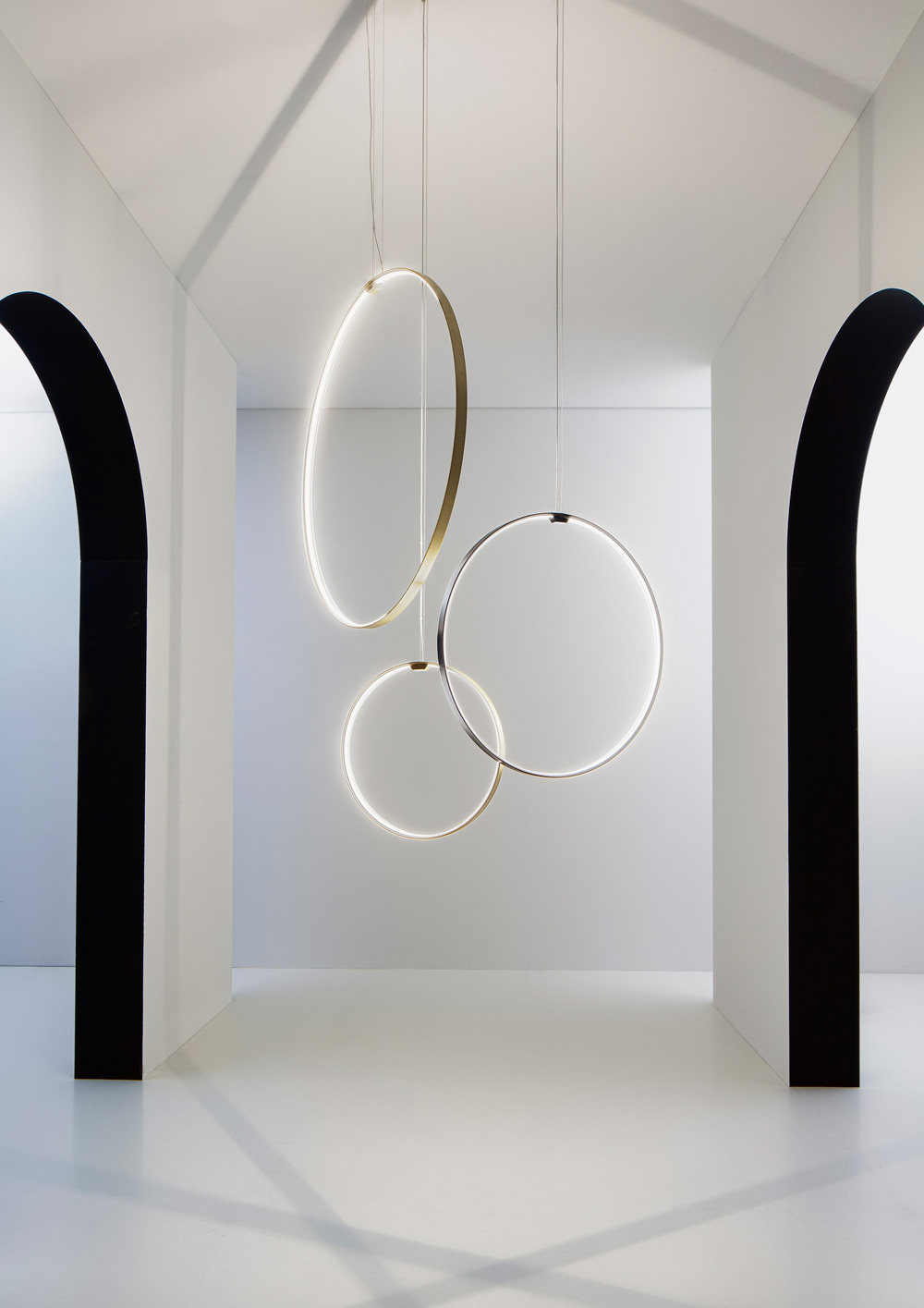 From the installation of the single shape to the suspension of several lighting fixtures in relation to each other, the range of
configurations has no limits.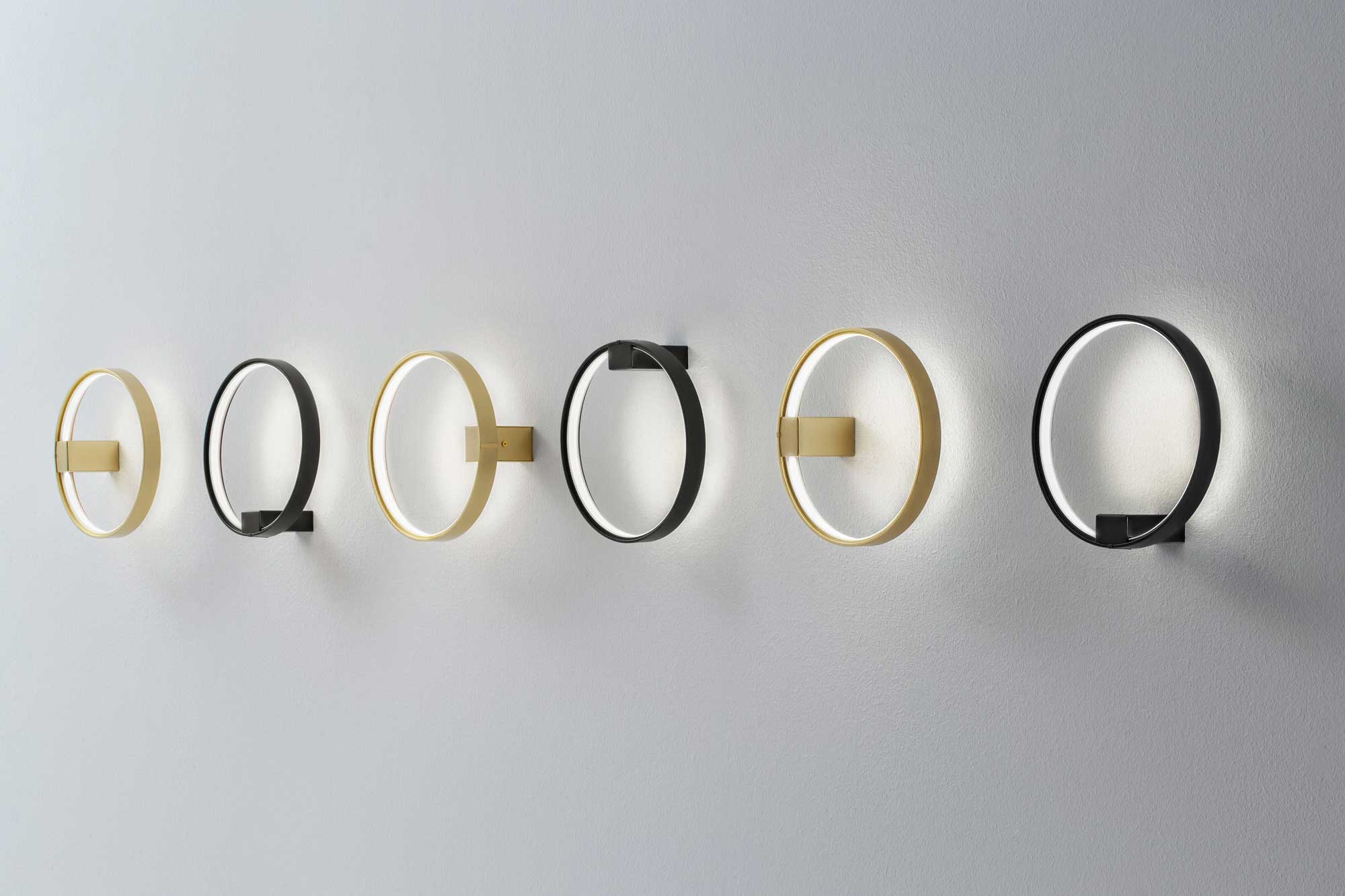 A thin light profile, expression of a design aimed at combining functionality and emotion with an incredible lightness.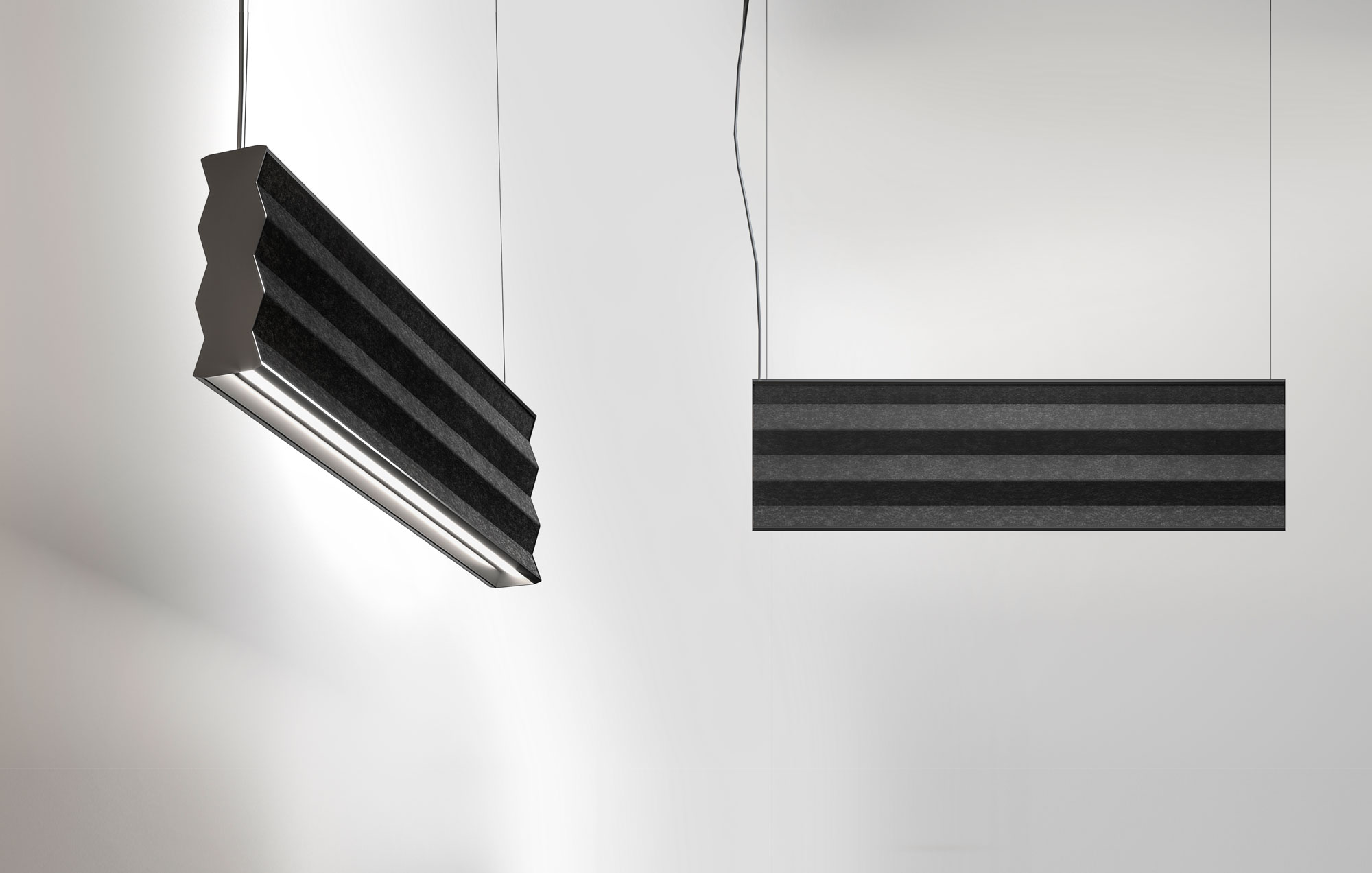 ZIGAZAG, DESIGN BY JASON BIRD
ZigZag combines suitable illumination to be used as task lighting in of fices, with sound absorbing proper ties to improve acoustics in open spaces.
A simple and recognizable shape that maximizes the sound absorption sur face and reduces the direct reflection of sound waves.
One meter module with direct and PET sound absorbing material is available in the charcoal color. Light gray, dark blue, emerald green or orange colors available on request for contract.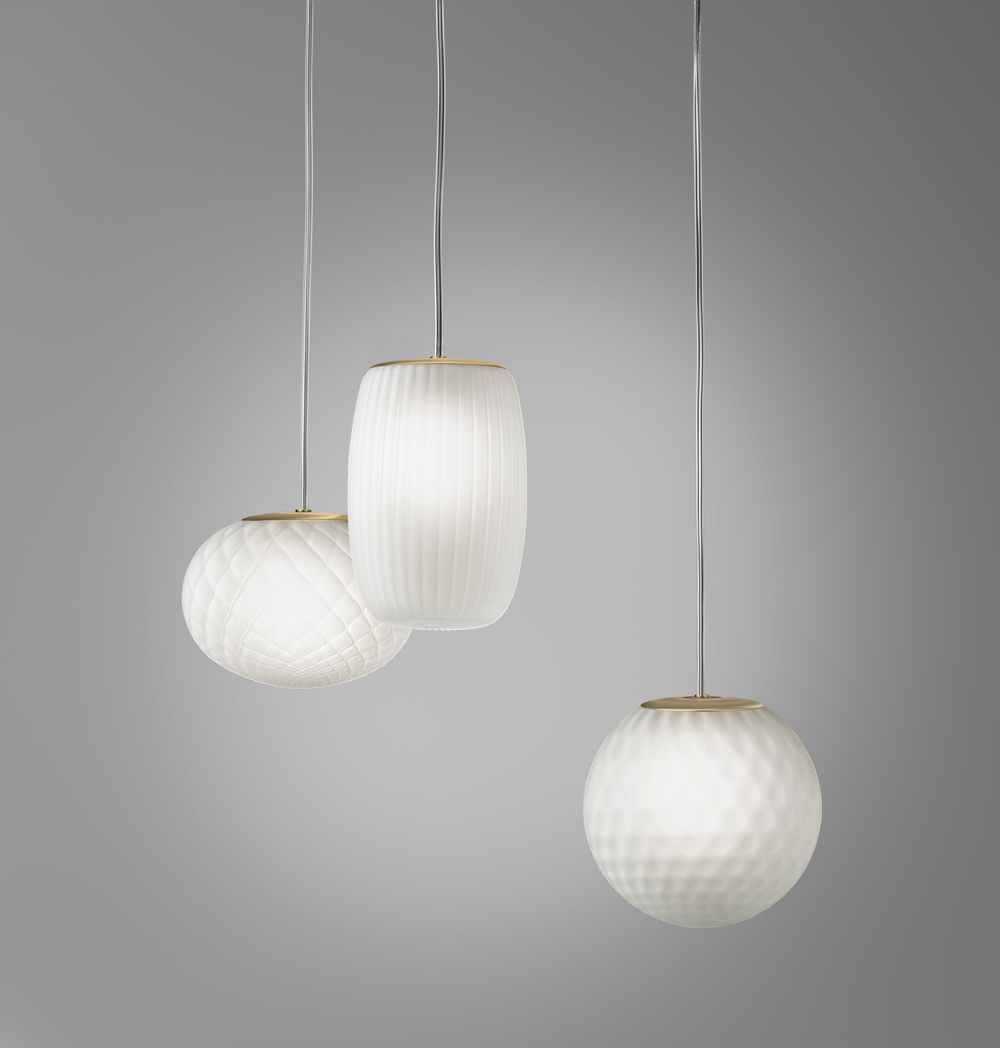 ELY EMY EVY, DESIGN BY SILVIA POMA
Suspension lamps in satin blown glass, characterized by the treatment of glass according to ancient decoration techniques: Rigadin, Balloton, and Ballotondo. Canopy in matt brass.
"Light and Shapes" is this and much more. Consult the complete catalog of 2019 novelties.
Sie könnten auch Interesse haben an