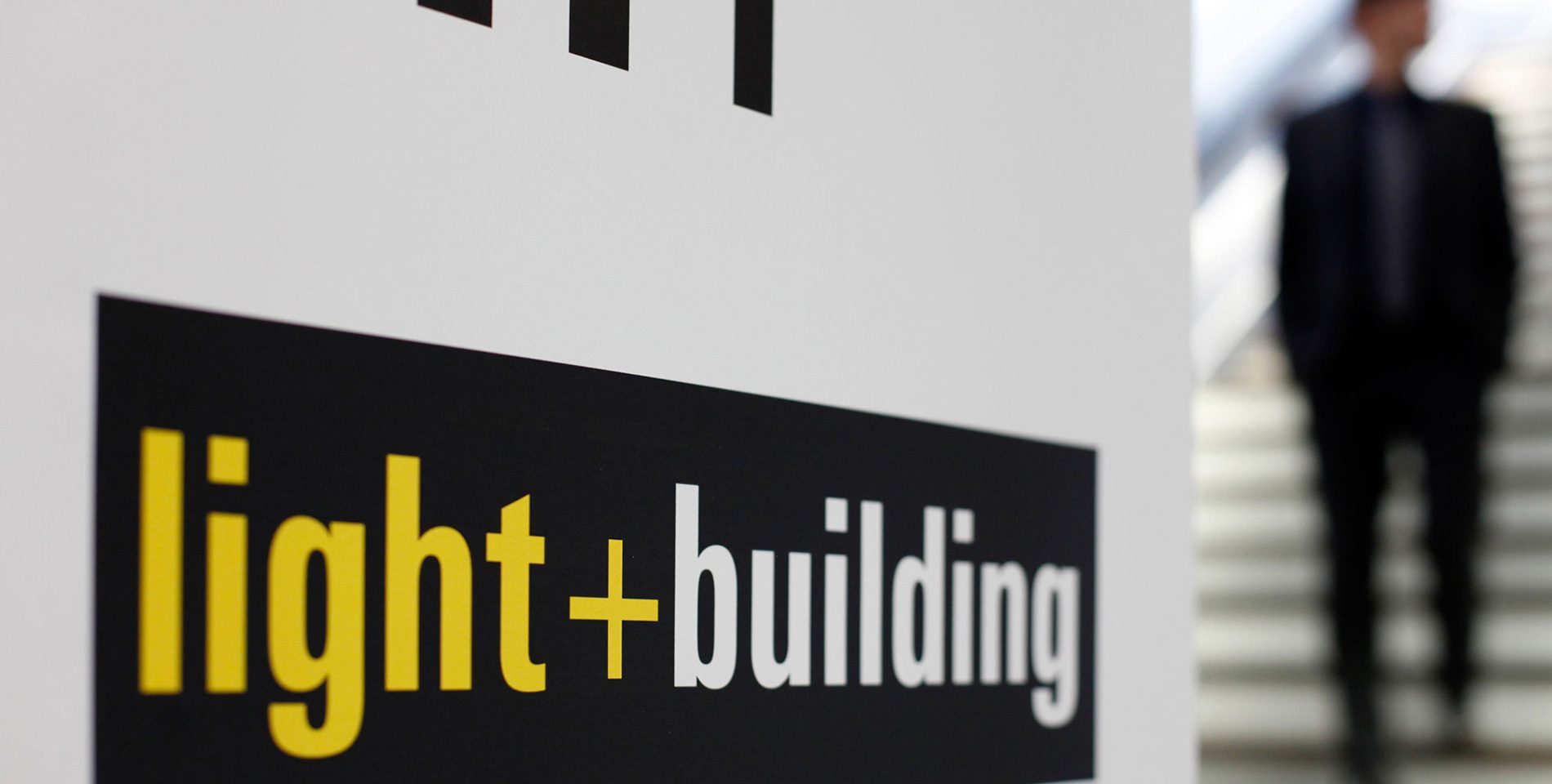 What we'll be seeing at Light + Building 2018
07/03/2018
IoT, design and creative lighting: Panzeri Carlo Srl returns to Frankfurt.
Panzeri Carlo Srl is returning to Light + Building (Frankfurt, 18th-23rd March) to present its top of the range products. Decorative and architectural lighting, but also Smart Lighting technology in an Internet of Things key. At Frankfurt you'll get firsthand experience of some of the market's most popular recent products. These will include:
Jackie IoT. The multiple award-winning table lamp Jackie is the first object to interact with Otomo® (Optimized Office Automation), the system developed in collaboration with Eelectron, a firm specialised in the automation and evolution of buildings and environments. A Bluetooth Low Energy control network optimizes energy saving and office controls. At the heart of this system are on the one hand the management tools, like smartphones and mobile devices, connected to a cloud, and on the other the objects, like Jackie. This project was financed by the Region of Lombardy through its 'Smart Living' competition.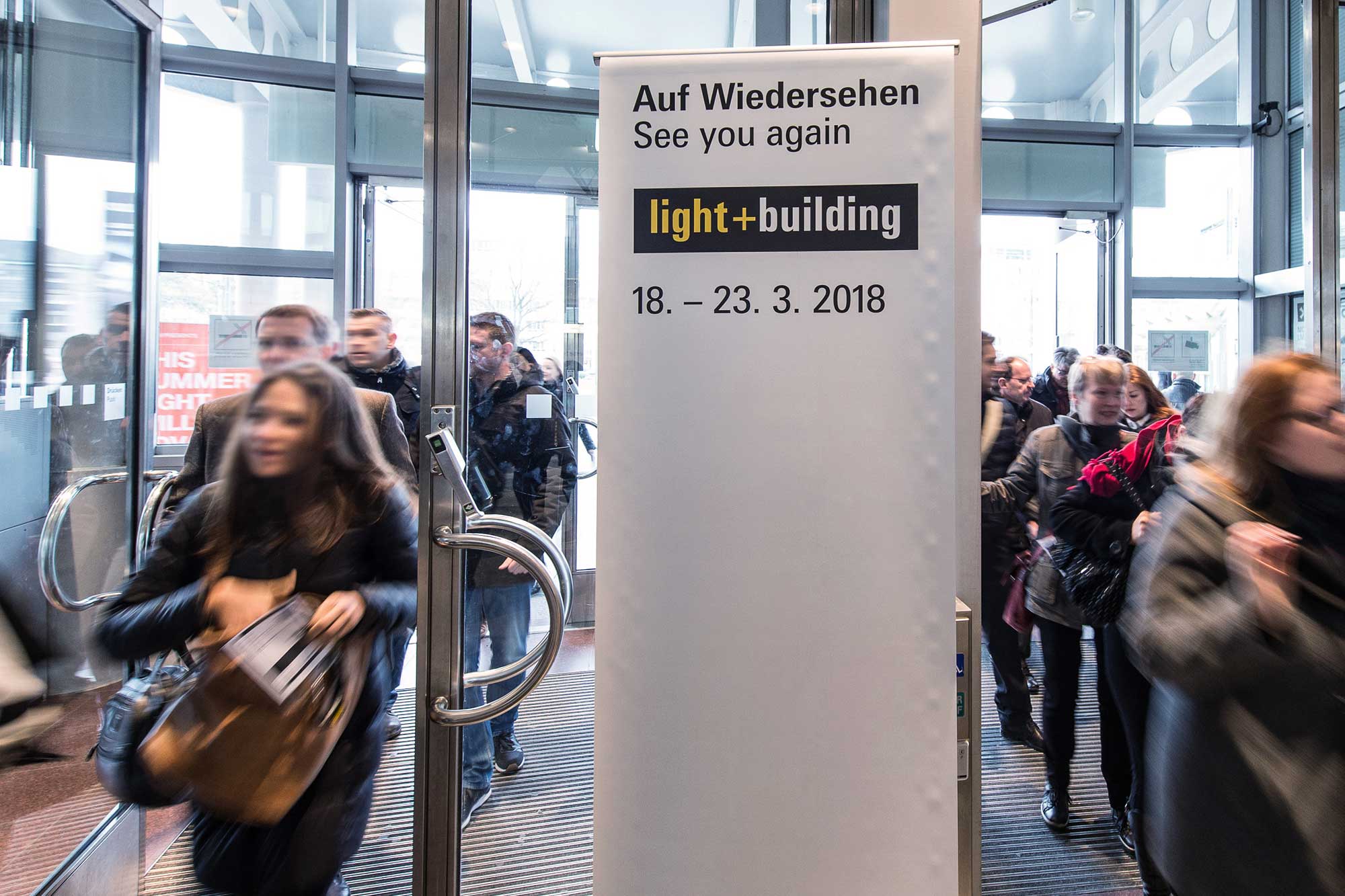 AlDecimo. This unusual wall lamp was designed by the architect Carmen Ferrara while the engineering is by Enzo Panzeri. AlDecimo plays with light: it opens and closes with a slight pressing movement, thanks to small jacks. The light changes depending on the lamp's layout: when it switches on it lights up with a simple perimeter outline; once it's open, the light shines into the whole room. AlDecimo won the architecture website Archiproducts.com's 2017 Archiproducts Design Award and the Decorative Wall Lighting product of the year award from Light Middle East (Dubai).
Brooklyn Round. Both a suspended lamp and a modular system, this is one of the best-selling products among those presented at the last edition of Euroluce. This architectural lighting system makes it possible to create rings or curved line compositions for ceilings or walls, suspended or retractable. Originally in white polyacrylic lacquer, it is now also available in black.
Rings. Panzeri's lighting rings are one of the company factory's signature pieces. The design of the collection featuring Golden Ring, Silver Ring and Planet Ring received a Special Mention at the 2017 German Design Award. The infinite combinations possible with these lamps make them ideal tools for creative custom solutions for homes, offices, hotels and public spaces.
Viisi. The designers Gio Minelli and Marco Fossati were inspired by the javelin used in athletics in the creation of this pentagon-based lamp. Viisi was born as a floor lamp but its decorative potential soon emerged with a suspended lamp version.
The suspended version is available in two lengths with direct lighting, but also in an indirect lighting version, ideal for creating compositions in combinations with the direct lighting version.
Other products on show at the Panzeri stand will be the suspended lamps Oliva, Emma and Clio, Candle, To Be and Giano, as well as architectural profiles Brooklyn, Manhattan, Corner and Giano in the modular system version.
Info:
Hall 1.2, Stand C51
'LIGHT + BUILDING' | FRANKFURT AM MAIN (GERMANY)
Opening times:
– 18th-22nd March 2018 (from Monday to Thursday): from 9am to 6pm
– 23rd March 2018 (Friday): from 9am to 5pm
Links to our latest press releases:
– 15/1/2018: PANZERI CARLO SRL, CONTINUA LA CRESCITA ECCO COME SARÀ IL NUOVO MAGAZZINO
– 11/1/2018: PANZERI CARLO SRL NEL 2017: RISULTATI E NOVITÀ [INFOGRAFICA]
– 22/12/2017: CON JACKIE IoT PANZERI ENTRA NELLO SMART LIVING
Vous pourriez aussi aimer