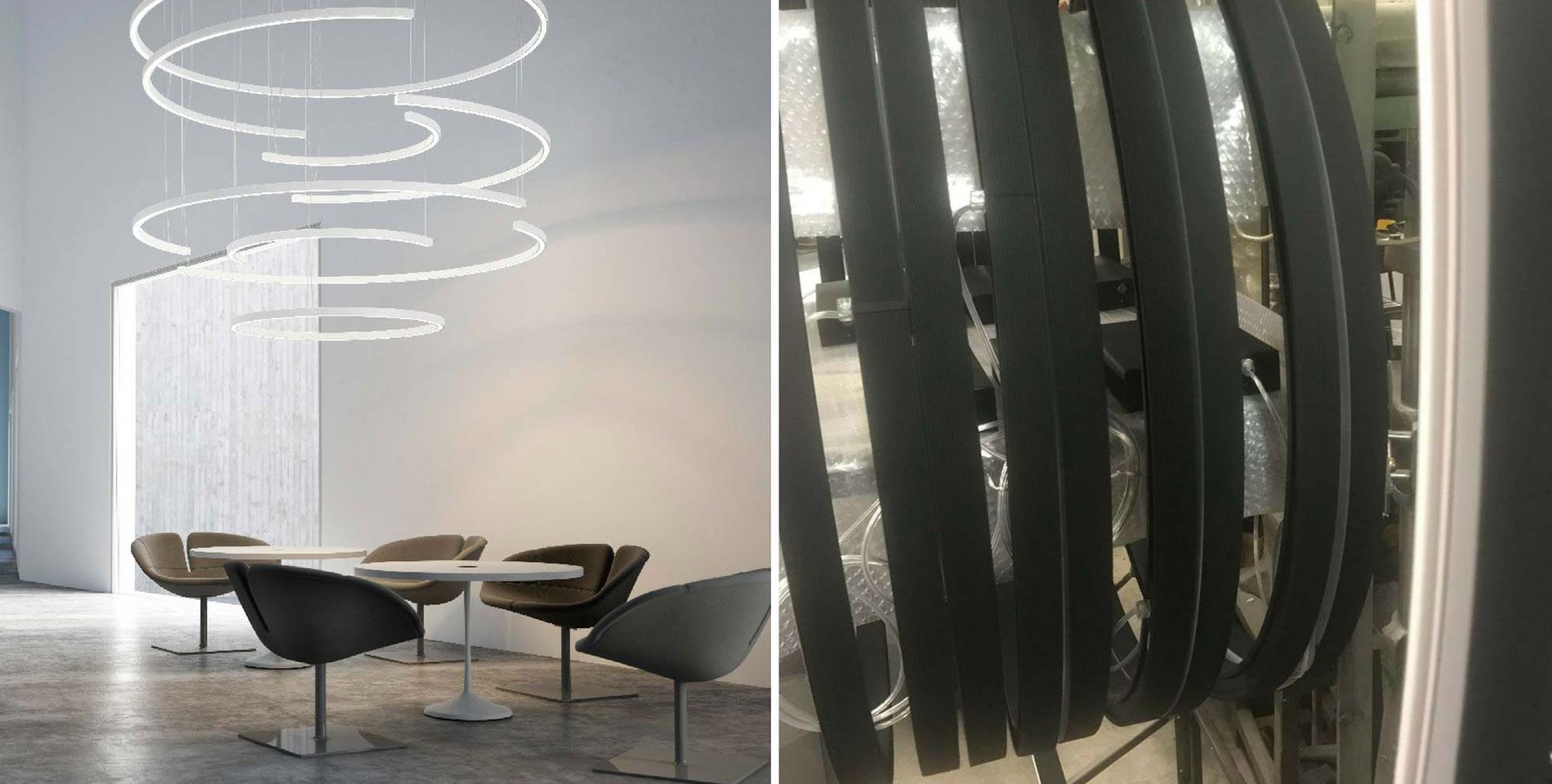 How we made Brooklyn Round Black
27/02/2018
The effort the new colour required.
Brooklyn Round is one of the best sellers among the new products that we presented during the most recent edition of Euroluce, at the Milan Furniture Fair. The most appealing characteristic of this curved modular system is its versatility. It's available in suspended, built-in and retractable versions which can be used to created rings or mixed compositions of lines and curves on the ceiling or the wall.
We presented it in Milan in April 2017 in a white version, synonym in design and furnishing of simplicity, minimalism, light and perfection. But perhaps Vincent van Gogh was right when he said that:
"Black and white have a meaning, a reason, and when you try to eliminate them, the result is a mistake…" .
Over the years requests have steadily increased for Brooklyn Round in a black version.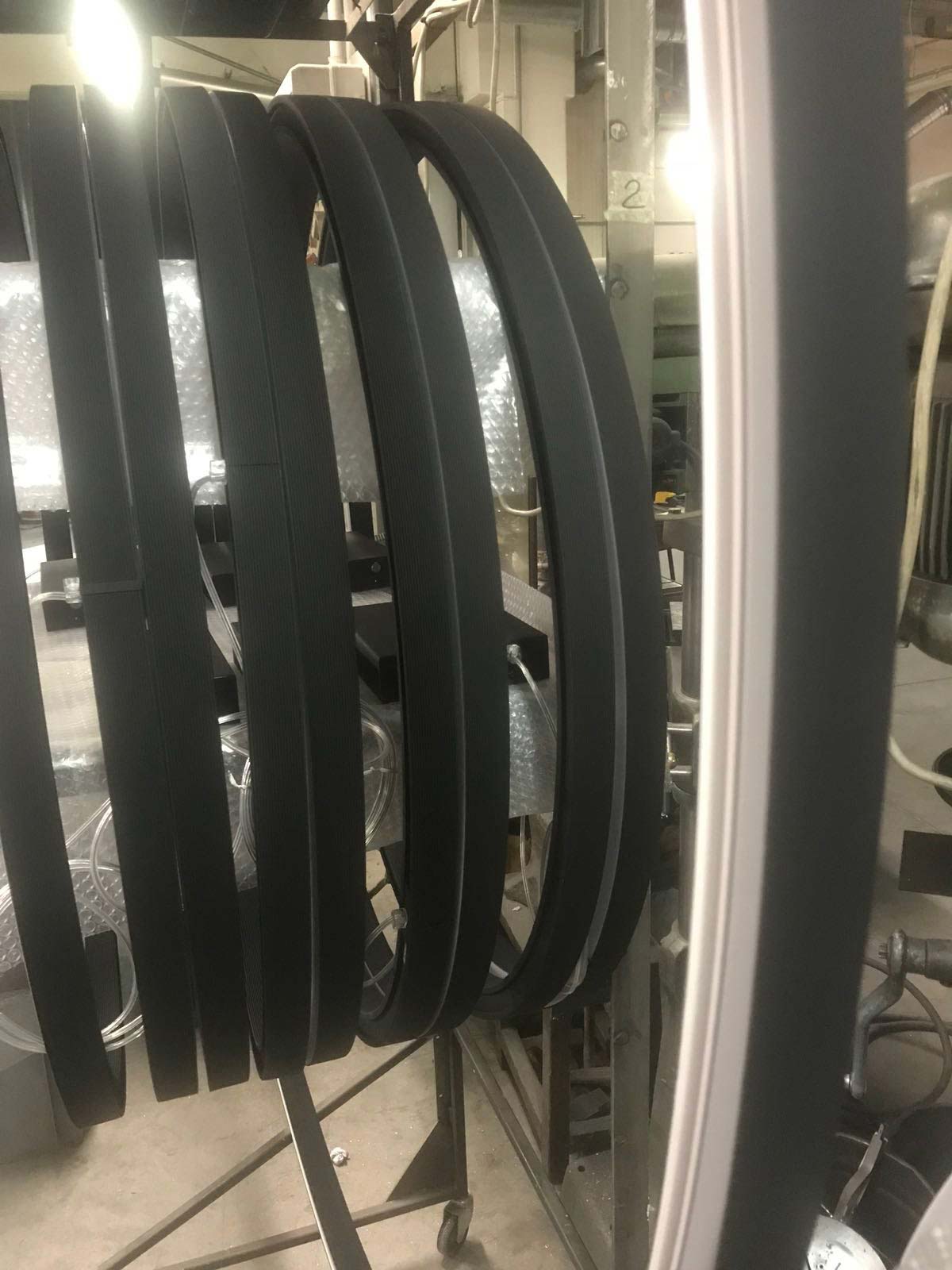 CHANGING COLOUR ISN'T AS EASY AS CHANGING YOUR CLOTHES
Lacquering single piece rings with such a wide diameter (they are available in 500mm and 1000mm) isn't an easy production process. We actually had to physically move the lacquer oven to make it possible just to move these metal rings.
And there's more. We had to specially create the templates necessary for suspending Brooklyn Round during the lacquering process. The lateral section, made up of ribbing, needed not just one but two coats of texturised lacquer in matte black in order to obtain the desired result.
AS WELL AS THE INFINITE COMBINATIONS, NOW THERE'S A NEW COLOUR
So Brooklyn Round is now available in Black, the definitive sophisticated, elegant and mysterious fashion colour. If used correctly, combined with gold and with silver for example, it can create interiors that are exclusive and chic.
Vous pourriez aussi aimer