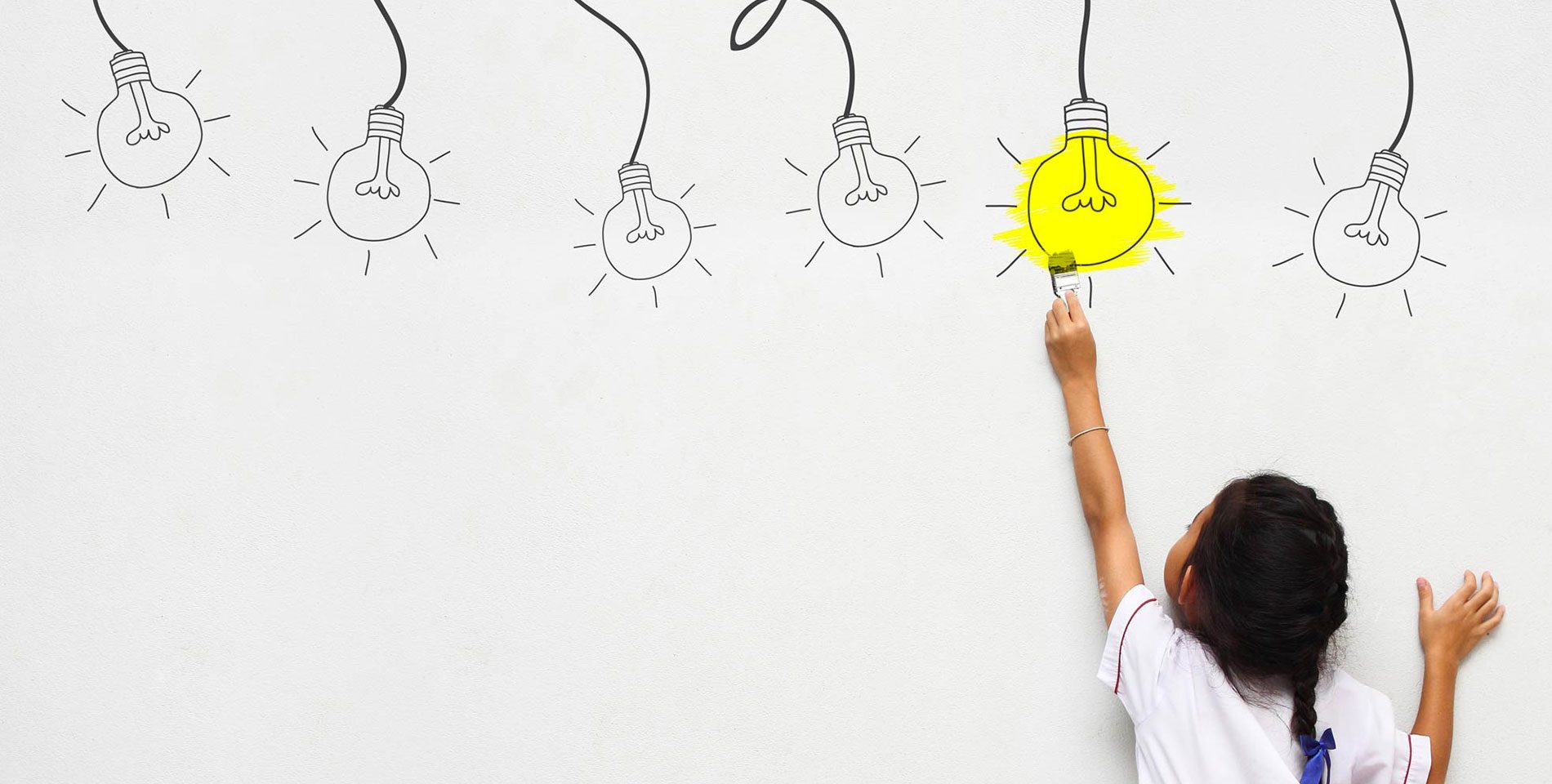 Three ways LED lighting is improving our lives
13/09/2018
Much more than just energy savings: here are some tangible advantages.
After incandescent lamps (2012), now another source of light is heading into retirement thanks to LED lighting. Starting in September 2018, the European Union is bidding farewell to halogen lamps. Resellers can empty their warehouses and sell those products still on the shelves, but once the stock is gone, they are no longer allowed to be sold.
We won't completely bid farewell to halogen because stores will still carry directional lights, or "spotlights," and those that use G9 and R7S bulbs (only if they are at least class C), which are used in many types of floor, table and suspension lamps as well as in projectors.
Like with incandescent lamps, halogen lamps are making way for LED lighting in the name of the environment and energy savings. According to the "Agenzia Nazionale per le nuove tecnologie, l'energia e lo sviluppo economico" (Enea), doing away with halogen lamps will allow for cutting emissions of carbon dioxide by 15.2 million tons between now and 2025, and a total of 48 TWh (TeraWatt Hours) of electric energy—basically, the annual consumption of a country like Portugal.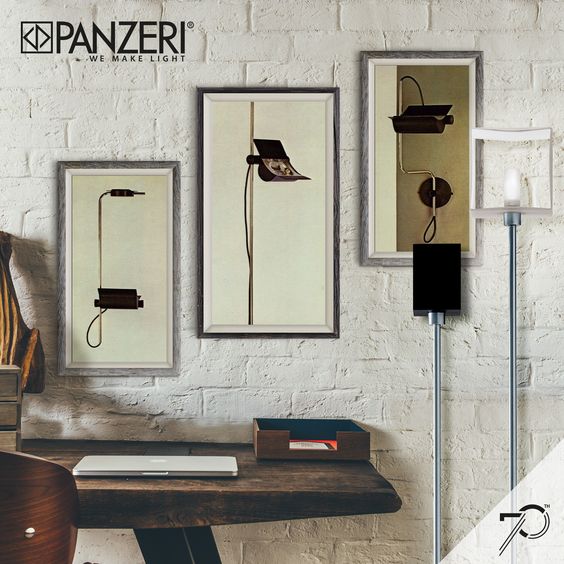 La lampada T201 (1977), la prima lampada alogena da terra firmata Panzeri. / The T201 lamp (1977), the first halogen floor lamp by Panzeri.
GOODBYE TO HALOGEN? LED IN ALL HOMES
There's really no comparison between halogen lamps and LED lighting: the former are in a low energy efficiency class (D out of a max of A++), while the latter consume five times less and last much longer (about 20 years).
Keeping energy consumption down at home thanks to the invention of these famous diodes is now a reality. A European family can now save an average of about 10 euros per year per light bulb by switching out a normal 60-watt bulb with a 10-watt LED bulb (source: Eurostat, the European Statistics Institute). Ten euros per year multiplied by all the lights in the home. This is something that is definitely worth doing!
SMART LIGHTING FOR PUBLIC SPACES
To produce electricity in Italy, we are still using too many fossil fuels. Two-thirds of electricity is produced with methane, first and foremost, and coal. To save energy, there is a focus on measures like relying on daylight savings time, a concept that can reduce annual consumption nationally by about 555 million kilowatt hours.
However, in many countries in northern Europa, like the U.K. and Norway, the focus is on technology. In order to illuminate the streets in public places, they are using self-dimming smart lamps that come on only when a car comes by. This has resulted in a significant reduction in costs for the public administration, which results in benefits for citizens as well, such as reducing city taxes.
SAFER ROADS AND TUNNELS
Between 2001 and 2018, there has been a more than 80% decrease in deaths on the road (Sources: Aiscat and Aspi). This is thanks to safer cars (air bags, ABS and electronic controls) as well as thanks to improved infrastructure: permeable pavement, the latest generation barriers and tunnels that are better illuminated thanks to LED lighting. This type of lighting increases visibility, and therefore safety.
LED LIGHTING FOR INTERIORS
When it comes to the home, the increase in the use of LED lighting is a trend that requires some knowledge in order to make spaces as comfortable as possible. The challenge for manufacturers like us is to make choices and find a balance between performance and transmittance. Learn more.
Sie könnten auch Interesse haben an