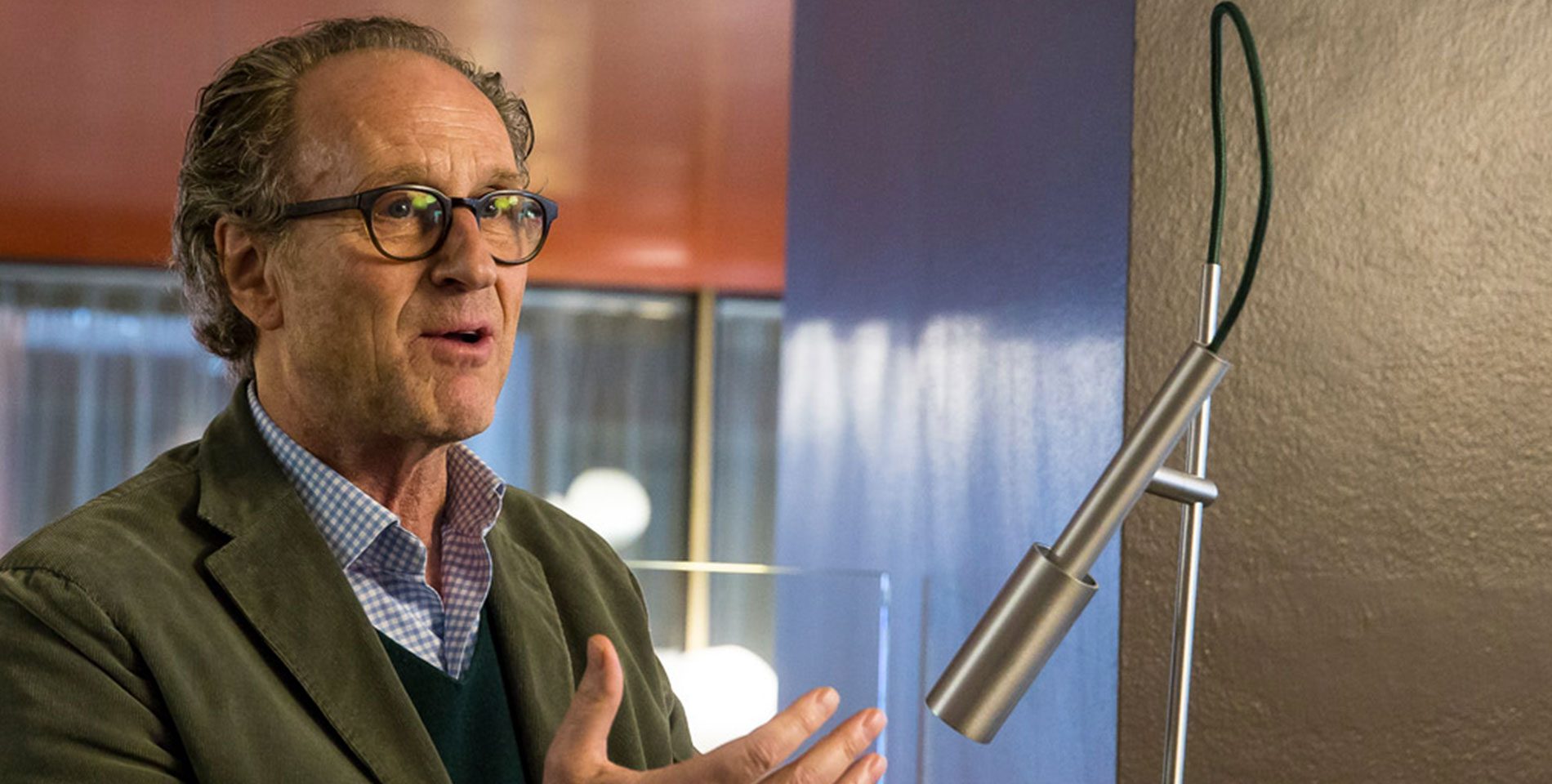 Matteo Thun explains Tubino: 'no design' and sustainability
20/05/2019
Tubino, an adjustable light. A fruit of researching balance and proportion between cylinders.
Applying sustainability to an object like a lamp is how Matteo Thun explains to us how he first thought of Tubino. The cue always comes from the need to satisfy a need, the ability to create something simple that can stand the test of time.
"Tubino has solved a problem that has been with us for many years. We manage the construction of several hotels a year, with around 150/250 rooms each. Generally, in hotel rooms, the work-table is mostly lit by a well-designed product. But, existing designs are not always universally adaptable".
"This is why we wanted an iconic object, designed as little as possible. Function is key for an adjustable light, especially for guests arriving at a hotel in the evening wanting to work on the computer, or for those getting up early to finish a presentation. This is how Tubino was born".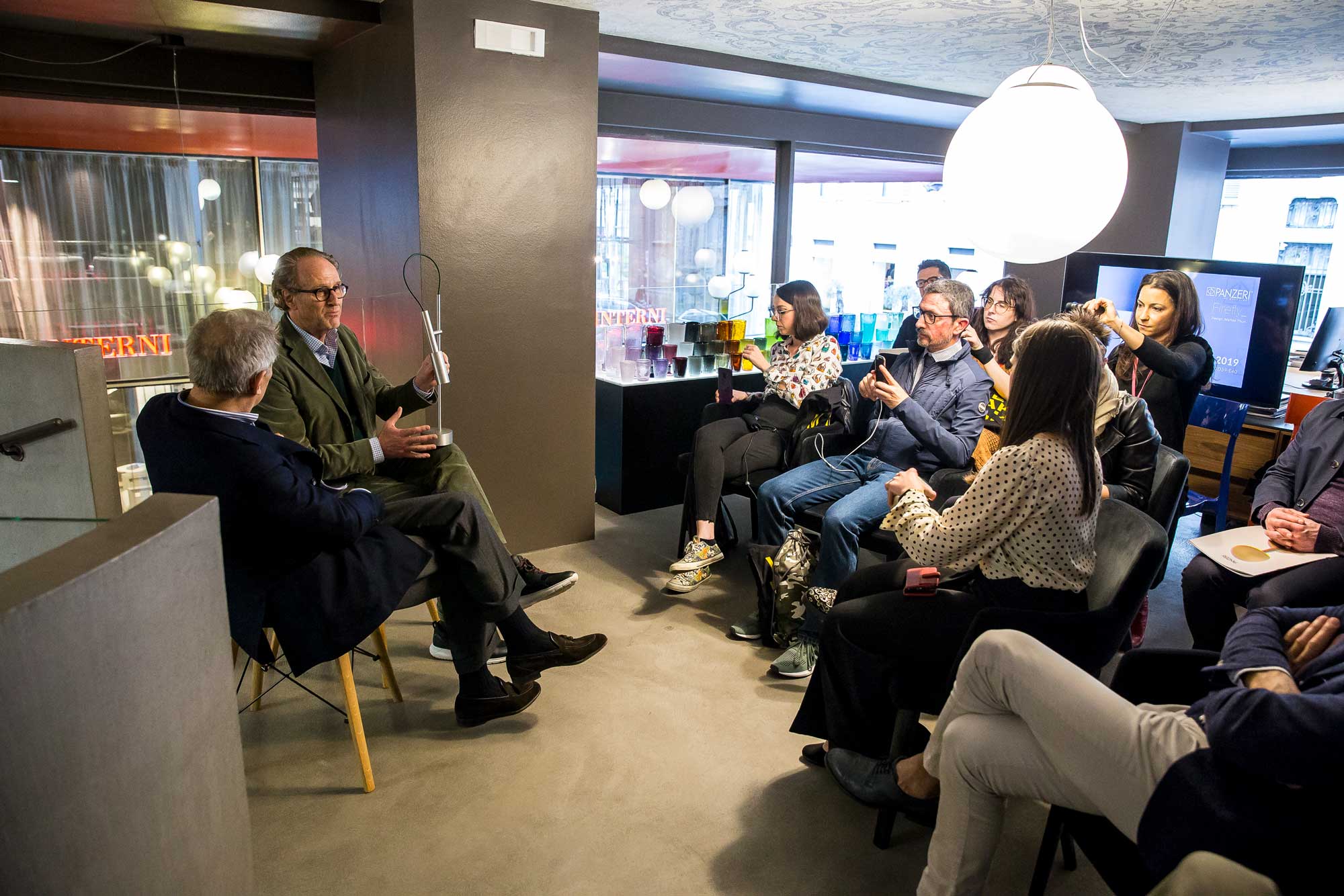 "Tubino falls into the 'no design' category – in the most beautiful way possible. It is designed to endure."
"Sustainability? Tubino is made with commercially available tubes, there is no unnecessary waste of energy or resources, no plastic."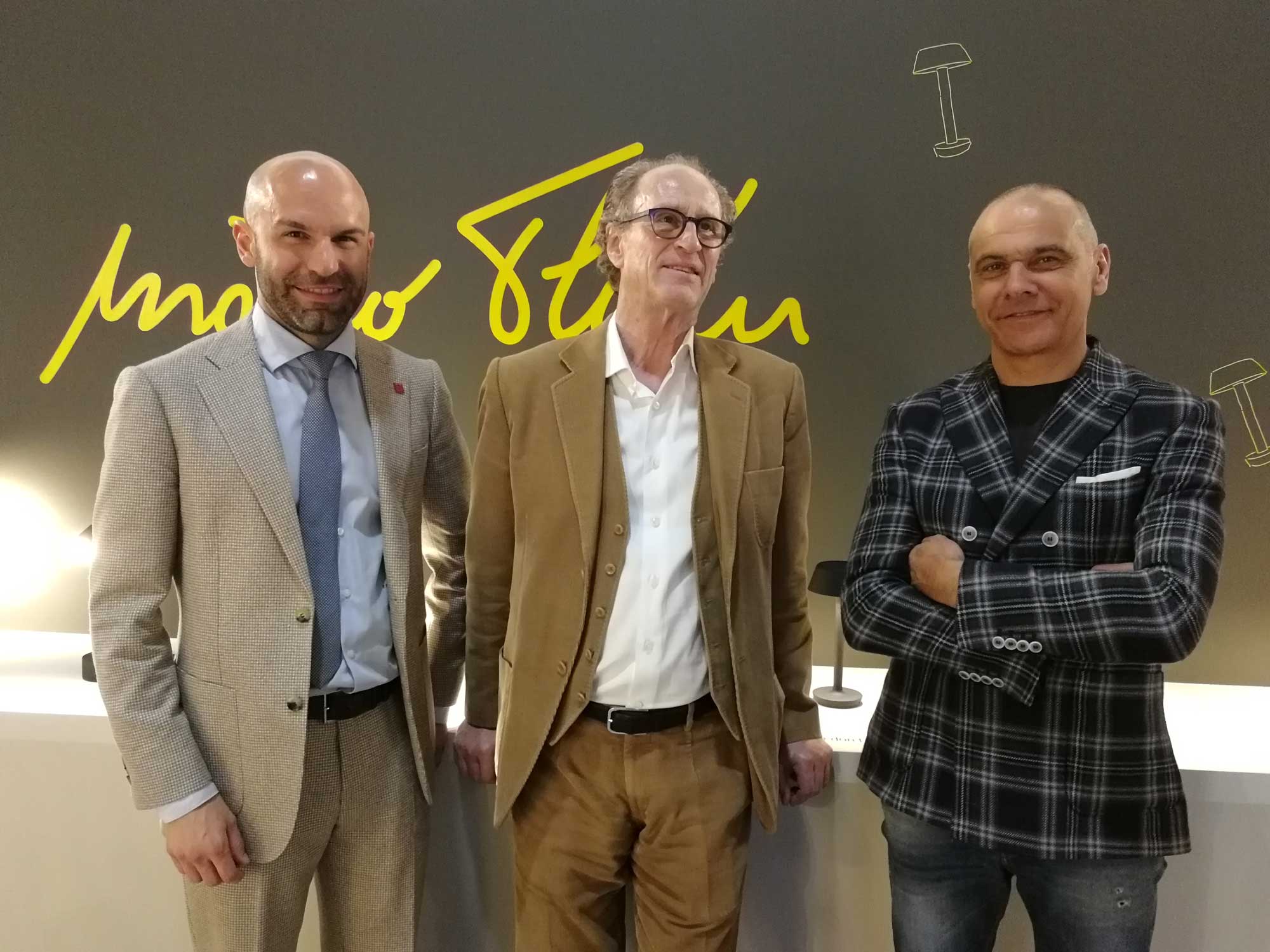 Thun then explains why the collaboration with Panzeri worked so well.
"We very much enjoyed working with Panzeri, we are like family. Meeting face to face, finding new solutions, solving problems together is vital to us."
"Being very close to our Milan studio, the exchange of ideas and discussing technical issues was incredibly efficient. Like us, Panzeri is a problem solver."
In addition to Tubino, Matteo Thun also designed Firefly in the sky for us. You can find these and all other new 2019 designs, in the 'Light and Shapes' catalogue.
Sie könnten auch Interesse haben an